Round, two-tone leaves from Peperomia ruby cascade hang on to a trailing vine. Ruby cascade is ideal for a hanging basket and looks lovely indoors. Peperomia has glossy leaves that are rich garnet red below and dark green on top. They also have beautiful reddish funnel-shaped flowers and reddish stems that look lovely. The vine-like stems can crawl all over the area; the long vines definitely add a lovely pop of color.
There are several factors to consider for ruby cascade plant care and propagation. So, we have created this helpful guide for the ruby peperomia cascade that you can refer to.
Peperomia Ruby Cascade Care
When taking care of any plant, you will need to keep a few basic factors in mind: soil, light, temperature, water, fertilizer, and humidity. The peperomia ruby cascade is no different.
Let's take a closer look at the different peperomia ruby cascade care factors here.
Temperature and Light
The peperomia ruby cascade plant cannot endure below-freezing conditions and is native to tropical and subtropical climates.
They are most suited for indoor plants since they prefer indirect sunlight. Too much direct light can burn the succulent leaves of the peperomia ruby cascade plants, so keep them a few feet away from a window to ensure the ruby cascade grows well.
The ruby cascade peperomia can grow outside in USDA hardiness zones 9a to 11b in the US. This means it is perfect for central and south America since it best matches the natural habitat of the peperomia ruby cascade plant.
Grow the peperomia ruby cascade inside even during the growing season and keep it in indirect, bright light. You should definitely move it indoors during the winter if the outside hits freezing temperatures, dropping below 50 degrees Fahrenheit (10 degrees Celsius).
Fortunately, Peperomia ruby cascade plant is a tropical species that thrives in 3″ to 5″ pots, making it simple to set up in almost any place indoors. Just make sure it gets adequate filtered, indirect light.
Regardless of whether it is cultivated inside or outdoors, Ruby Cascade prefers bright, indirect sunlight. So, if you plan on keeping it outdoors, keep it in a shady area.
Soil Needs
Although the Ruby Cascade plant is flexible and very simple to care for, this doesn't imply that they don't have preferences. If you want to prevent root rot, it is essential to take care of the soil, drainage holes, and the potting mix.
It is more particular about the soil they are planted in since it affects their ability to thrive as a whole. The soil you select must be well-draining and have organic matter; these two characteristics are crucial so that the peperomia ruby cascade grows.
The greatest substrate isn't just regular potting soil. It lacks the nutrients necessary to sustain the development and flowering of your plant. The best results are obtained from biodegradable materials and peat moss. When combined with anything like coarse sand, loam, pumice, or peat-based compost, the plant is usually happy. The mixture of peat moss with other organic materials will prevent the soil from becoming wet and allow it to breathe.
Watering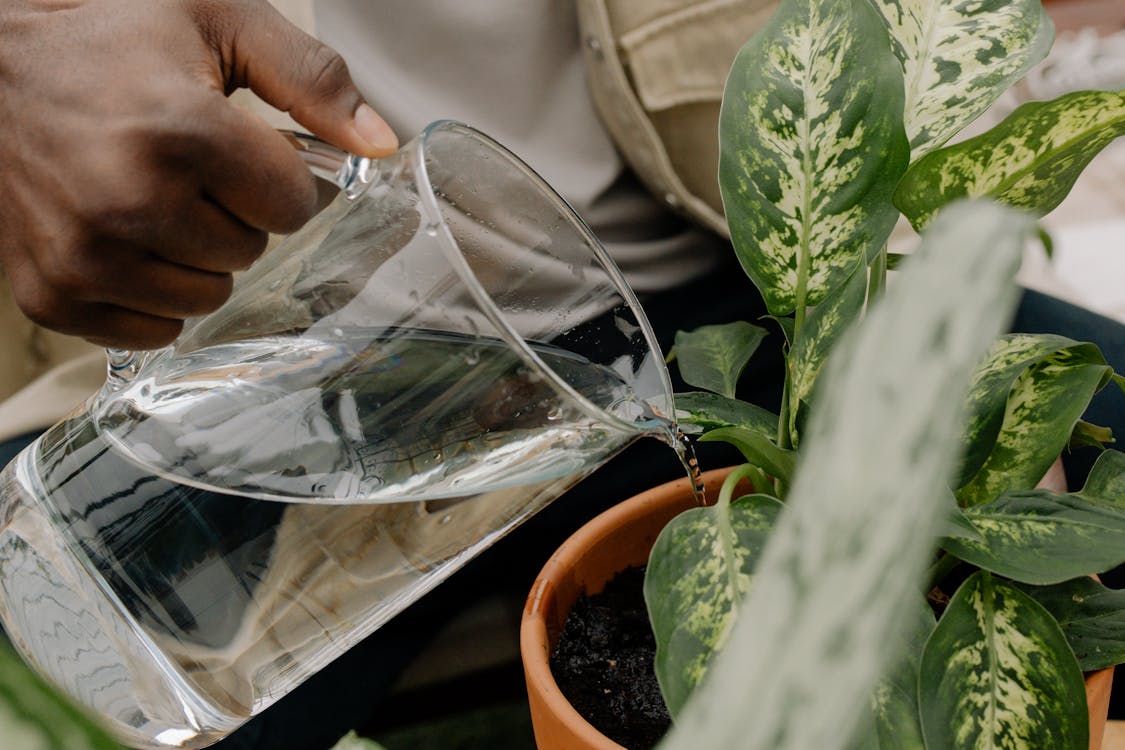 The peperomia ruby cascade plant is a semi-succulent plant; therefore, it does not need frequent close-range watering. To ensure that the water drains rapidly, plant the ruby cascade in a container with drainage holes.
As you are surely aware, if the soil is overly wet, there will be root rot; meanwhile, the leaves may wither if the soil is too dry. The fragile leaves will fall, leaving the plant with stunted growth.
You must grow the Ruby Cascade in a container with ample drainage holes and monitor the most appropriate watering frequency to prevent the roots from decaying.
Monitoring how wet or dry the top two inches of the soil are may help you predict when the plant needs watering next based on the size of the container.
Overwatered peperomia cultivars often wilt and develop protrusions on their leaves resembling scabs. The Peperomia Ruby Cascade doesn't always need routine watering in the winter since the cold can shock the roots. Simply ensure the soil is wet but not drenched.
Humidity
The Peperomia Ruby Cascade plant does not thrive in low humidity, which is the opposite of what any succulent-like plant would prefer. Since the tropical plant is known to survive in rainforests in its native environment, it relies on a high level of humidity.
In order to prevent their leaves from drying out, tropical plants are reliant on receiving some additional moisture.
In Central America, try spraying the peperomia ruby cascade plant at least every couple of days if the home is generally dry.
The ruby cascade variety would normally be subjected to humidity levels of at least 90%, yet when maintained inside, they do not require humidity levels nearly that high. Keep the humidity at or above 60%.
When it comes to humidity, the majority of dwellings are at a level of roughly 40%. Increase this by giving your peperomia ruby cascade plant frequent waterings and spraying it to provide more moisture. You can also get a humidifier if you own a lot of peperomia ruby cascade plants.
Fertilizer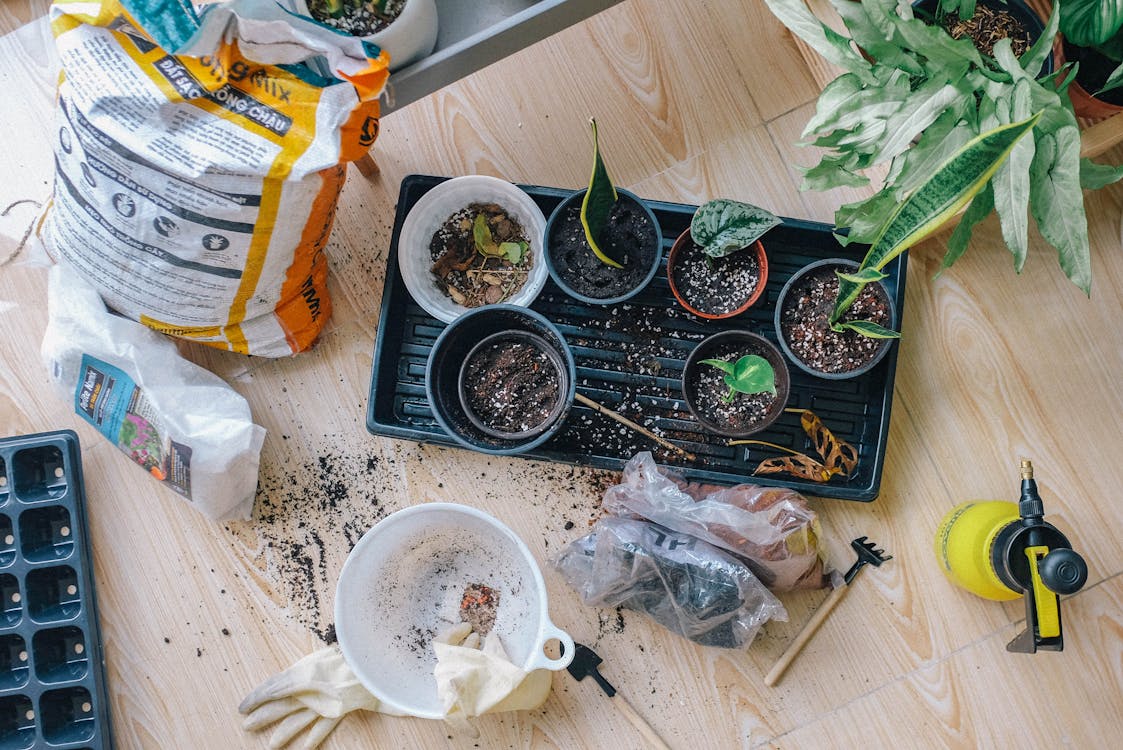 Many plant species require more assistance than others in order to produce blooms! If you want to see round pink flowers, you will have to feed the plant adequately.
Ruby Cascade plants definitely need additional aid despite being relatively small. Just be careful not to feed them too much or the incorrect type since this might harm the root system.
You may choose an all-purpose basic fertilizer, but we advise you to proceed with caution since too much fertilizer can burn the plant.
Considering that the Ruby Cascade plant doesn't need much watering, excess solution that isn't consumed by the plant won't be flushed away after a watering session.
The best course of action is to use a liquid fertilizer diluted to half its original concentration and administer it every other week throughout the warmer months. Remember that you shouldn't fertilize plants in the autumn or winter or while they are dormant.
The slow-growing plant thrives with leaf litter and decomposing plant material. If you apply a mild liquid fertilizer that is diluted every two weeks in the growing season, the slow-growing plant will also thrive.
Propagating Peperomia Ruby Cascade
Peperomia Ruby Cascade may be propagated via division or stem cuttings. As a result, you are free to choose whatever suits your needs better.
Each has advantages and disadvantages, as do all things.
You may begin with a partially developed plant by dividing it. So there is no need to wait for the plant to root or for the branches to emerge. But to remove a root-bound plant from the pot, which it dislikes, you must get your hands dirty. So it makes sense to perform this at the exact time as the repo. In this manner, you may avoid using a larger vessel as well.
Cutting stems is less complicated. You also begin with a young plant. However, because you are starting with stem cutting, it must establish roots and branches. The plant must then develop, which takes time. Additionally, there is always a potential that propagation may fail.
In any case, spring or the beginning of summer are the ideal times for propagating the peperomia ruby cascade. 
Peperomia Ruby Cascade Stem Cuttings: How to Grow It
Trim a stem cutting that is between three and six inches long using sterile pruning shears or scissors. We would like to get strong stems that have at least some leaves.
Just the top leaves should remain after removing the foliage at the cutting's bottom.
Add water to the cuttings. Water should be changed every several days.
Place the water container with stem cutting in direct sun. 
One should start to see roots emerge from the stem cutting's base after two to three weeks.
Transplant the cuttings into a small pot filled with wet, well-draining soil as soon as the roots reach a length of approximately one inch.
Instructions for Peperomia Ruby Cascade Propagation from Division
If you want to give these unique plants as a gift to your friends and family, you can create new plants to them by propagating them via division.
Remove the plant from its container with care.
Remove any extra dirt with a brush, then examine the roots for rot or other problems.
Look for areas that can be easily divided from the main plant. You could divide your plant into 2 or 3 separate plants, depending on how large it is.
Follow the stems until you reach the root ball. Get the matching roots next. You want to see roots and stems in each segment.
Use a sterile knife to cut the parts apart.
Fill each segment's own container with potting soil before planting it.
Pruning the Peperomia Ruby Cascade Plant
Due to its moderate growth, the peperomia ruby cascade probably won't need much pruning till the trailing tendrils get longer. Having said that, a lot will truly rely on the appearance you want to achieve. Indoor plants also need proper pruning, especially peperomia plants.
Excessive pruning should be avoided at all costs since doing so might impair future growth.
Trim stems as needed to maintain size and shape, but also get rid of those that are damaged or leggy, in addition to those leaves that are discolored.
Several of these ruby cascade peperomia cuttings may be used for propagation as well.
When To Repot the Peperomia Ruby Cascade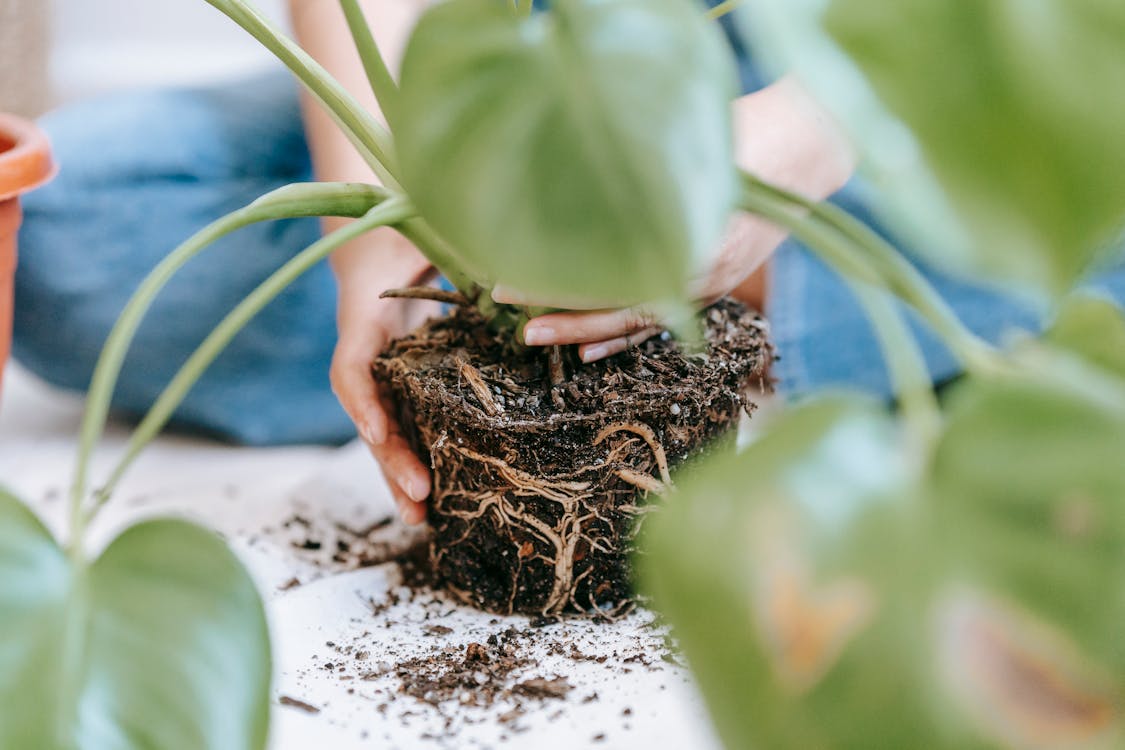 The plant will ultimately outgrow the container it was planted in. The plant's development will be slower, its leaves will be smaller, and its roots may protrude from the ground. Since they grow slowly, these plants only need repotting once every two to three years. Choose a pot that is 2-3 inches bigger.
The peperomia ruby cascade enjoys a certain amount of root-boundness. Those plants won't generate properly if you attempt to grow them in a big container since the roots will get shocked. It is preferable to gradually raise the pot size as the peperomia ruby cascade plant needs it as opposed to doing everything at once.
You should take additional care while repotting these plants because of their fragile stems and roots. Don't disrupt the roots too much when you transfer them to a new container since doing so may easily cause damage. Make that the replacement pot has superb drainage. When you replant the plant in the new container, use the proper potting soil for such plants.
What Insects Affect the Peperomia Ruby Cascade?
Spider mites and mealy bugs are typical insects that invade the peperomia ruby cascade. With indoor plants, aphids are often not a problem, but if the peperomia ruby cascade plant spends some time outdoors, insects may be drawn to it. Use a homemade pesticide to get rid of pests on the peperomia ruby cascade.
Add a few drops of any dish soap to filtered water in a water spray bottle. Spray each leaf's bottom and top. The insects will be killed by the soap's drying effects. To increase lethality without damaging the plant, you can also add a little bit of isopropyl alcohol to your concoction.
What Diseases Affect the Ruby Cascade?
Root rot is the disease that the ruby cascade plant is most prone to contracting. This problem is generally brought on by poorly draining soil. Microorganisms may proliferate in moist soil. Due to this, the plant's roots may rot, destroying the whole plant.
That's why it's crucial to water such plants properly. They are quite prone to rot, and there isn't much you can do to prevent it once it gets going.
Final Thoughts
With peperomia plants, you just need to take care of the plant's drainage holes, watering needs, soil, and light needs. They are quite hardy plants that can last even with beginners overlooking them.