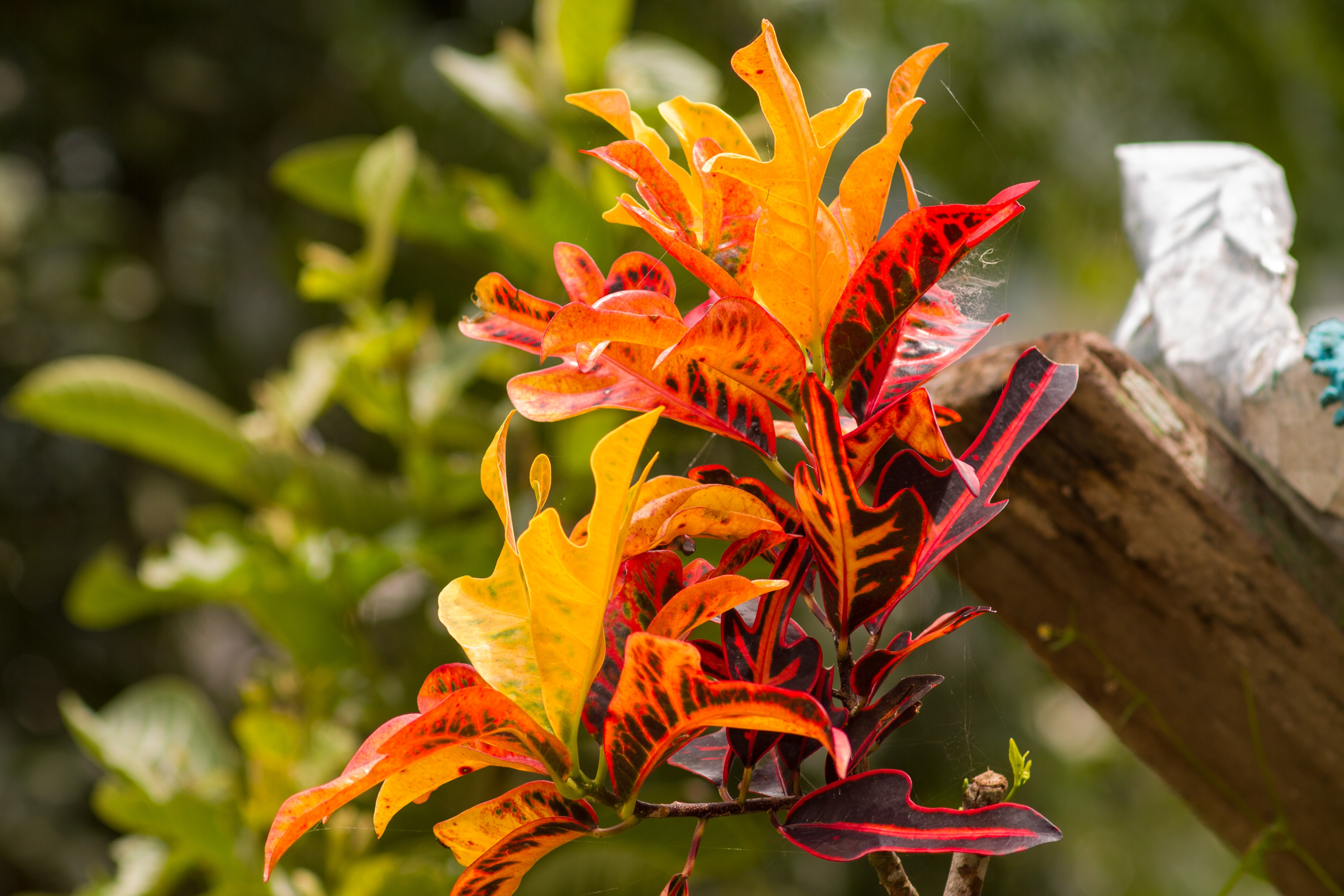 Any plant can start to drop its leaves due to stress and out-of-proportion growing conditions, and your beautiful croton plant is no exception.
It is disappointing to see the stunning white, orange, green, yellow, or red variegated leaves suddenly drop off your plant. However, if you consider the improper conditions that cause your plant to lose its leaves, you can make suitable changes and adjustments to bring your croton plant to its former glory.
Croton Plant Dropping Its Leaves
A croton plant can drop its leaves due to stress reaction, which is caused by overwatering, underwatering, insufficient light conditions, extremely cold temperatures, less humidity, improper soil, too much or too little fertilizer, pests, and diseases.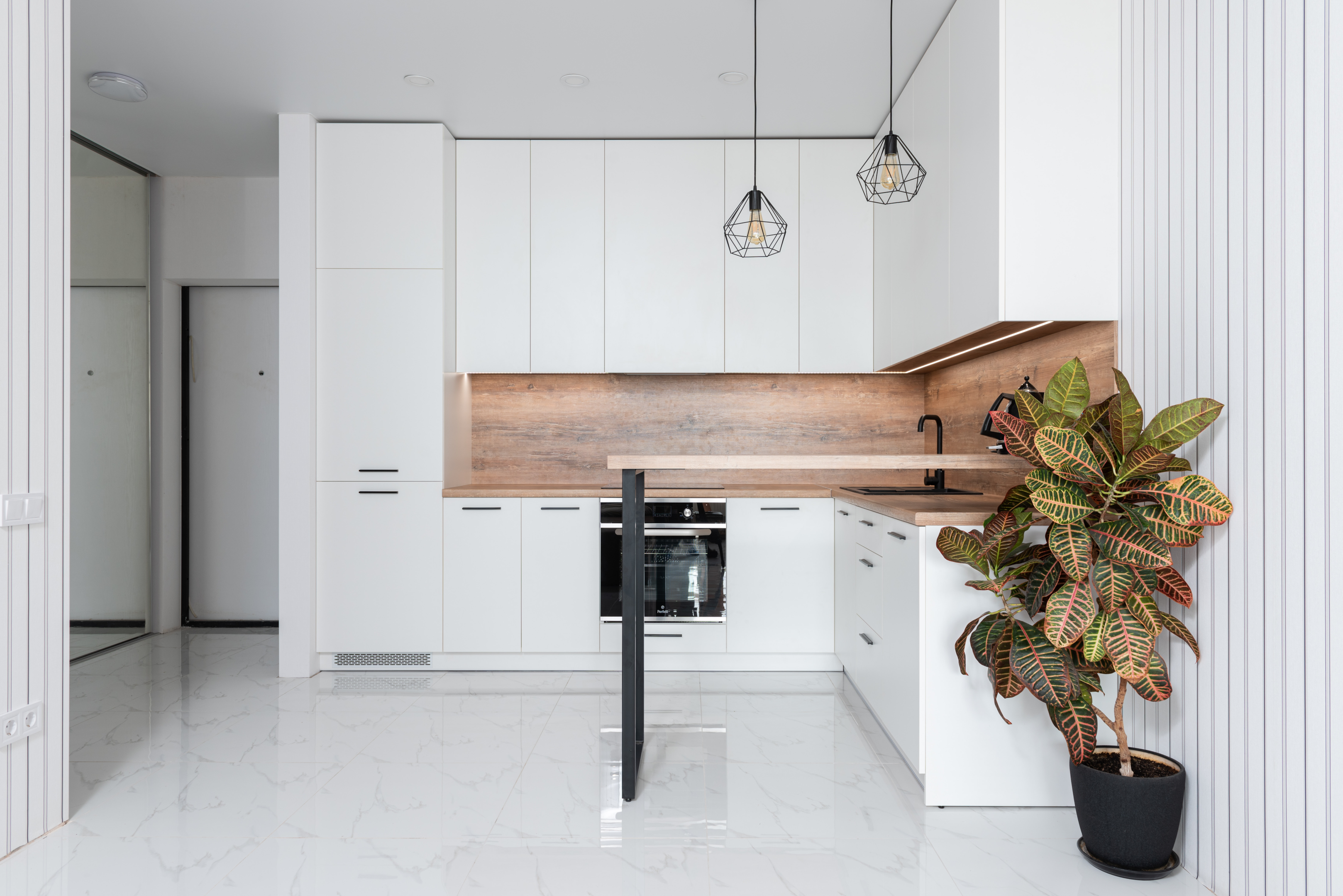 Is It Normal for Crotons to Lose Their Leaves?
Croton plant produces voluminous foliage as the larger exotic leaves group together to bring tropical vibes to any indoor space.
A croton plant may drop its leaves as it adjusts to its new environment after transplantation or transportation. It may take about three to four weeks for your plant to recover from the stress and begin new growth.
Age of Croton Plant
The average age for an indoor croton plant is four to five years. It is usual for plants to shed their old leaves to channel their available nutrients for new growth.
It is not uncommon for a croton plant to make room for its regrowth by shedding the oldest leaves and growing new ones.
Croton Plant Care: Leaves Falling Off (Common Reasons)
If your croton plant is not dropping its leaves due to transplant shock or the natural aging process, it is time to consider other possibilities.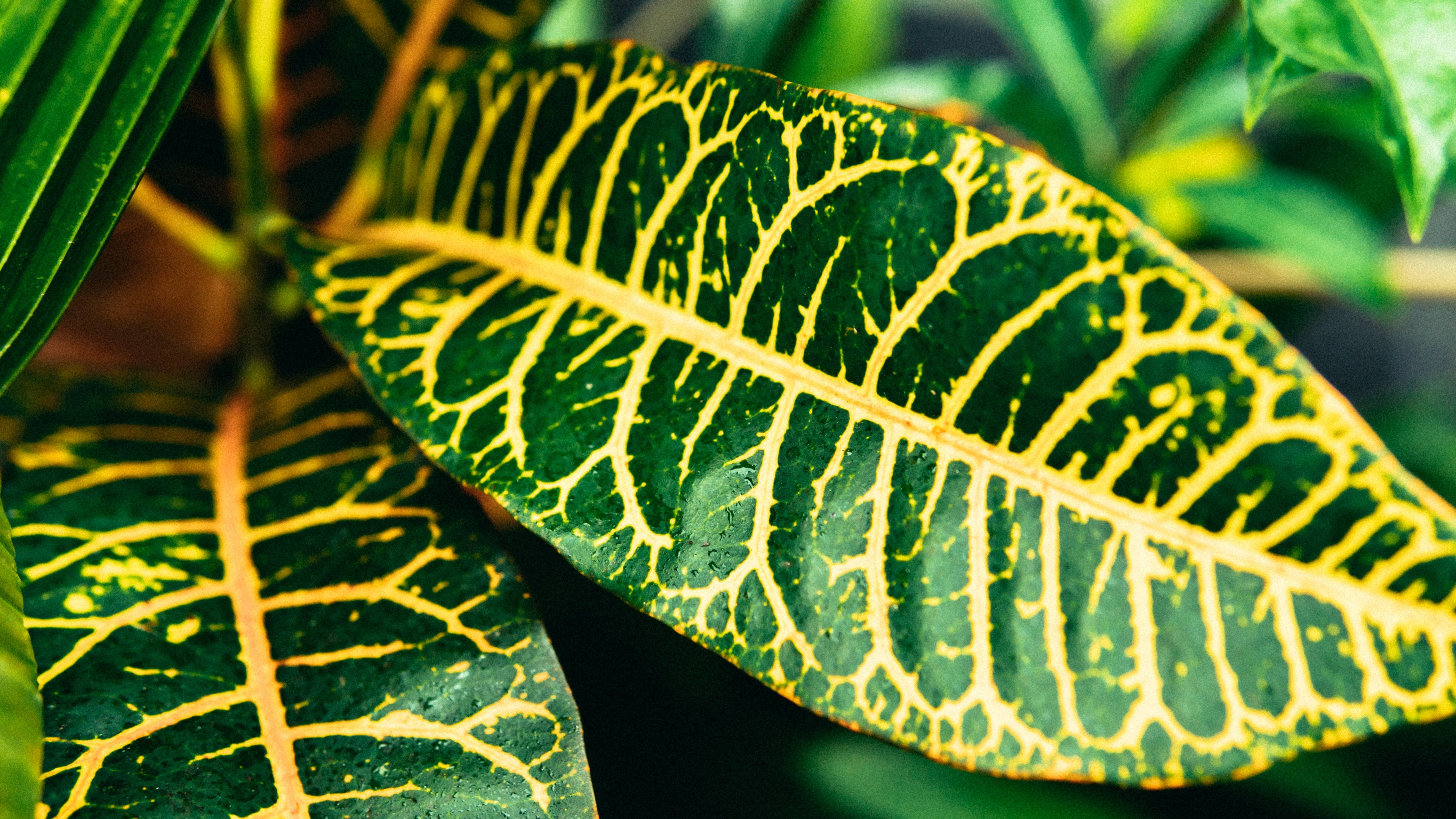 How Can I Recover Croton Dropping Leaves Due to Overwatering or Muddy Soil?
Inconsistent moisture in the soil of a croton plant can produce stress on the plant.
Croton plants thrive in stable and consistent environments, which is why a congruous watering schedule is essential to maintain adequate water levels in the croton plant soil and to avoid overwatering or underwatering your plant.
Overwatering
You must only water your croton plant when the soil's top 2 to 3 inches are dry. A croton plant doesn't do well in dry conditions and requires daily or weekly watering, depending on plant size.
But overwatering can develop a waterlogged condition for the plant roots, which attracts fungal diseases such as root rot.
You must keep your croton plant soil moist but not soggy. Croton plant demands more water in their actively growing season during spring, summer, and autumn and lesser quantities of water in winter.
Allow the plant to soak as much water as possible, thoroughly watering the croton plant until excessive water flows out of the drainage holes at the bottom.
Never let your croton plant stand in water in its drainage tray. Pour off the pooled water 15 minutes after it comes out of the plant pot.
Overly Dry Conditions
You should never let the croton plant stay dry for more extended periods. Crotons need frequent watering as they are humidity-loving plants.
A croton plant struggles to recover from dry conditions by shedding extra leaves, and if you do not address this problem efficiently, the plant will eventually drop all of its leaves.
Give a good soak to your croton plant to rehydrate the plant roots, but it will take some time for the plant to adjust from the bone-dry situation to saturated soil.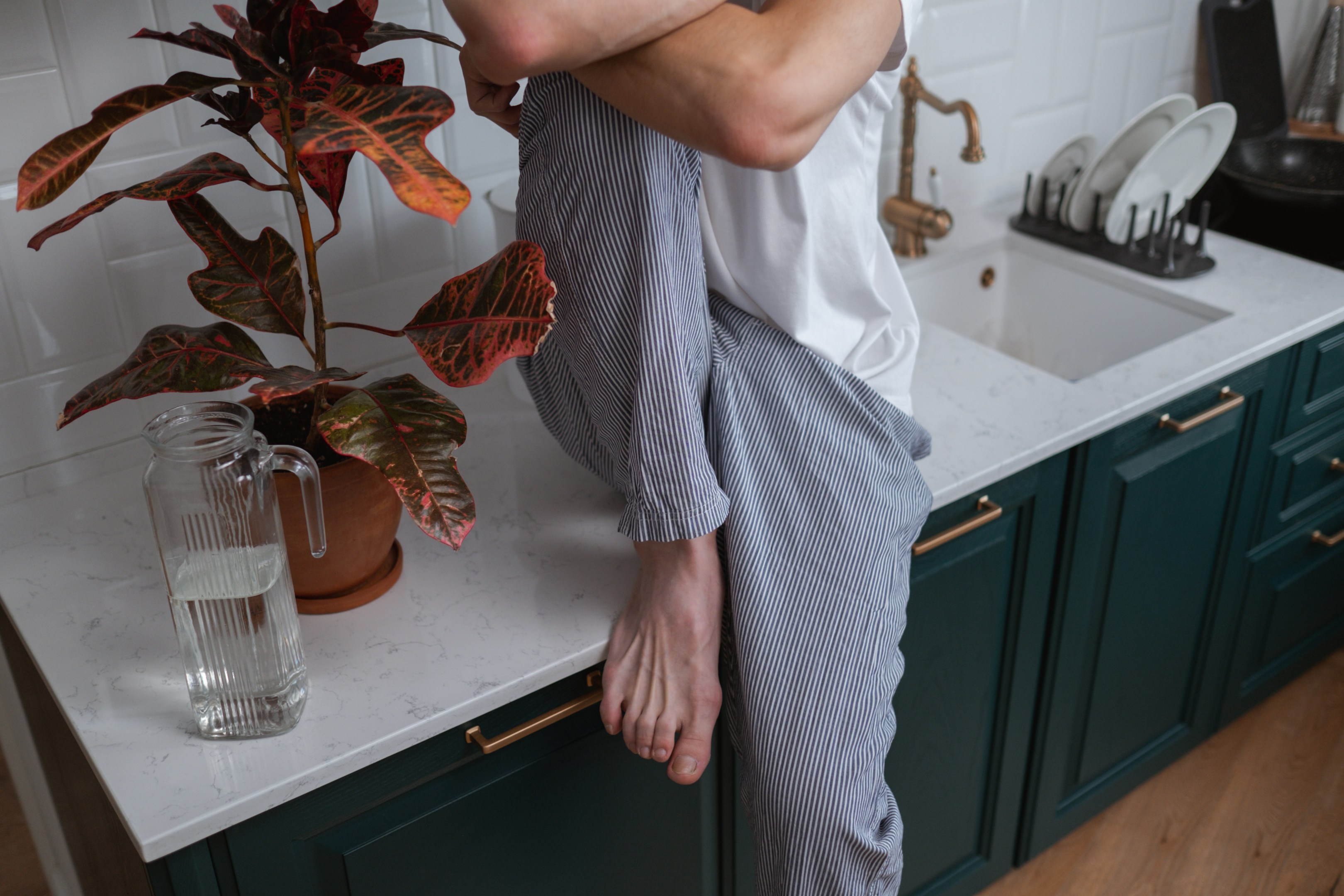 If you are adequately watering your croton plant, misting it regularly but still noticing wilted leaves that are dropping off. Consider repotting the plant in proper soil to retain enough moisture for the plant to thrive.
Light Requirements
Croton plant requires bright sunlight to maintain their attractive leaf appearance and variegated patterns. The more variegated your croton plant, the more adequate light it demands.
Insufficient Light Exposure
A croton plant requires at least 2 hours of direct sunlight every day. The plant undergoes extreme stress if kept in dark and shaded indoor areas.
One of the signs that your croton plant is suffering from a lack of sunlight is when it starts losing its original color and drops its leaves.
It is easy to fix the improper sunlight conditions for your croton plant, as you can gradually move your plant from its shaded area to a brighter spot.
Slowly introduce your plant to more bright light. Ensure that you do not expose your plant to excessive sunlight that can scorch its leaves. If a croton plant turns its leaves to a burnt, crispy, and brown color, then the affected leaves will eventually fall off the plant.
Kept the croton plant away from windows or doorways where intense afternoon light can burn its leaves.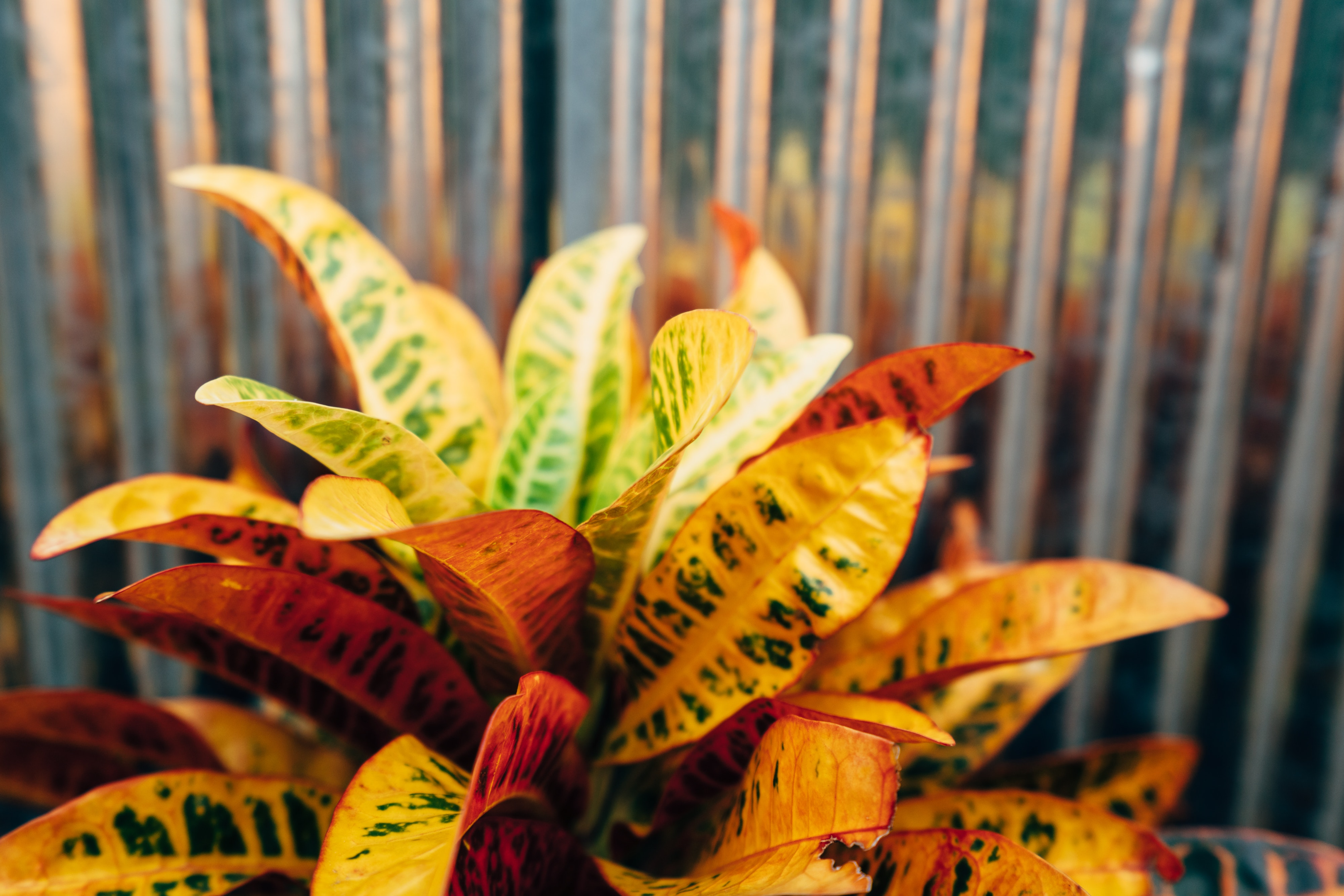 Temperatures
A croton plant prefers warm temperatures, with the best temperature range between 60°F to 85°F. The warmers conditions are not difficult to achieve indoors, but the incongruous conditions can impose stress on your croton plant.
Air conditioning or heating vents indoors can bring temperature fluctuations in your croton plant's surrounding environment.
If you notice your croton plant's leaf loss, it could be because the plant was exposed to an extremely hot or cold environment.
Croton plants cannot survive cold spells, so placing your plant outdoors where it would be exposed to frost or icy winds will kill it.
It is essential to protect your croton plant adequately when the temperatures drop. Find a warm and calm spot for your plant and avoid giving it excess water so you can achieve a steady and stable condition for your croton plant to grow and thrive.
Humidity
The ideal range of humidity for a croton plant is between 40% and 80%. Tropical plants thrive in warm and humid conditions, and a lack of humidity will cause your croton plant leaves to fall.
If your croton plant is facing a lack of humidity in dry weather conditions, then you can increase its surrounding humidity by using different techniques.
You can place a small humidifier near your plant. Alternatively, you can also place your croton plant on a pebble tray.
Misting the plant foliage every morning or relocating the plant in a humid environment like a bathroom are also steps you can take to increase the croton plant's surrounding humidity levels.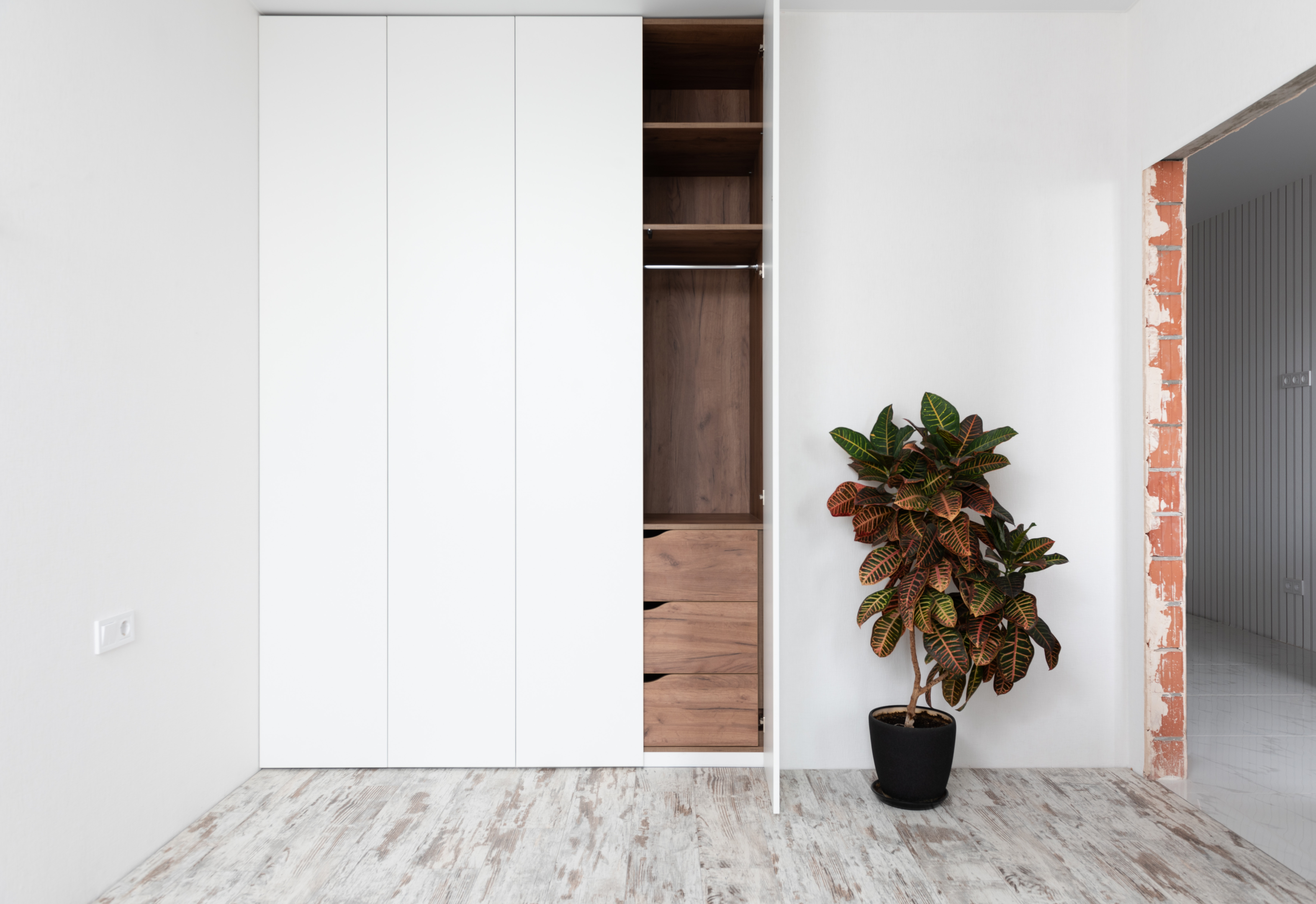 Soil for Croton Plants
Croton plant is happy with a soil mix that is slightly acidic, light, well-draining, and loose enough to ensure better air and water circulation around the roots.
A soil mix rich with humus and compost is ideal for a croton plant. Coco coir is an excellent medium for this moisture-loving plant due to its water-retentive properties.
Peat moss prevents waterlogging in the croton plant so that it is protected from oversaturation of soil and root rot. Perlite contributes to the aeration and proper drainage of the soil.
Too Much or Too Little Fertilizer
Croton plant requires a lot of nutrients from their fertilizers to maintain the lush color and appearance of their foliage.
A fertilizer with high nitrogen and potassium is required during the croton plant's growing season. If your croton plant is kept in a container for too long, you must repot it with fresh potting mix and fertilizers to bring good health to your plant.
Withholding the required nutrients will cause the plant to drop off its leaves, but on the other hand, excessively feeding the croton plant will lead to fertilizer burn.
If you have over-fed your croton plant, try flushing out the extra nutrients by running water through the plant soil or repotting the croton plant in a new container with a fresh potting mix.
It is essential to feed your croton plant according to the fertilizer packaging instructions. You must hold off fertilizers in a croton plant in dormant winter months or when it is over-fertilized.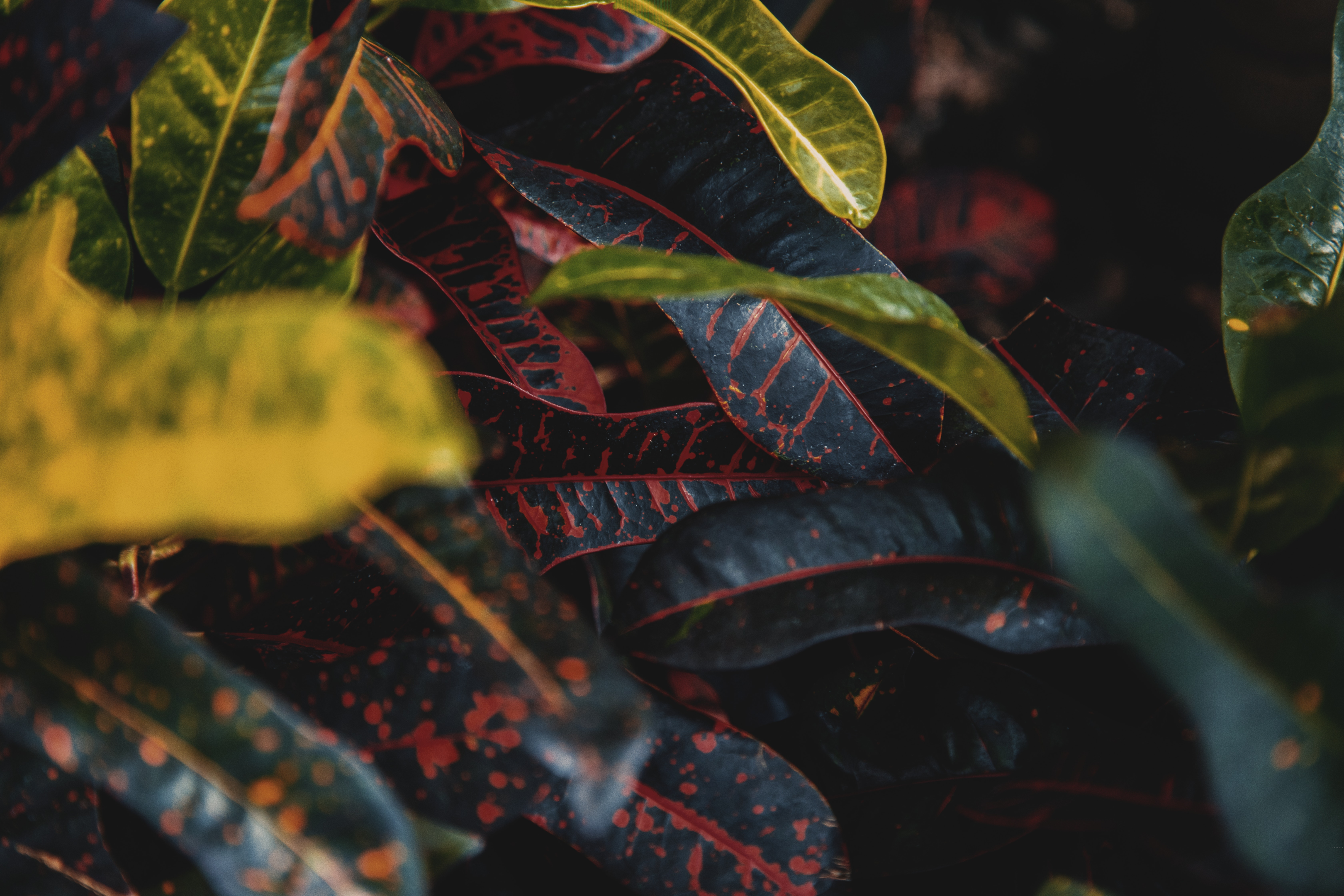 Pests and Diseases
Insect infestation is another reason for croton plants to drop leaves.
Croton plant is most susceptible to crown gall. This bacterial infection affects the veins and stems of your croton plant, resulting in thick, tumor-like, and swollen growth on the plant.
The diseased plant is irrecoverable, so you must uproot your croton plant and discard it, sterilizing the container and gardening tools so the bacterial infection wouldn't spread to other houseplants.
Croton plant also contracts leaf blight which is a fungal infection. The affected leaves must be removed from the croton plant, and isolating the infected plant from other plants is recommended.
Common sap-sucking insects like spider mites, mealy bugs, and scales also attack croton plants. To remove such pests, you must use insecticidal soaps or neem oil.
Such pests and diseases can heavily affect croton plant leaf growth and appearance. If the pest infestation is left untreated, the plant will lose its leaves until the whole croton plant dies.
How Can I Fix Croton Leaf Drop?
It is concerning when your beautiful croton plant is losing its leaves. Inconsistent watering, improper soil moisture, pest infestation, lower temperatures, a low humidity level, and insufficient light are all factors that can cause a croton plant leaf drop.
But if you are efficient in recognizing the problem before it spreads out of control, you can save your croton plant, eradicate the issue, and watch how it grows new and healthier foliage.