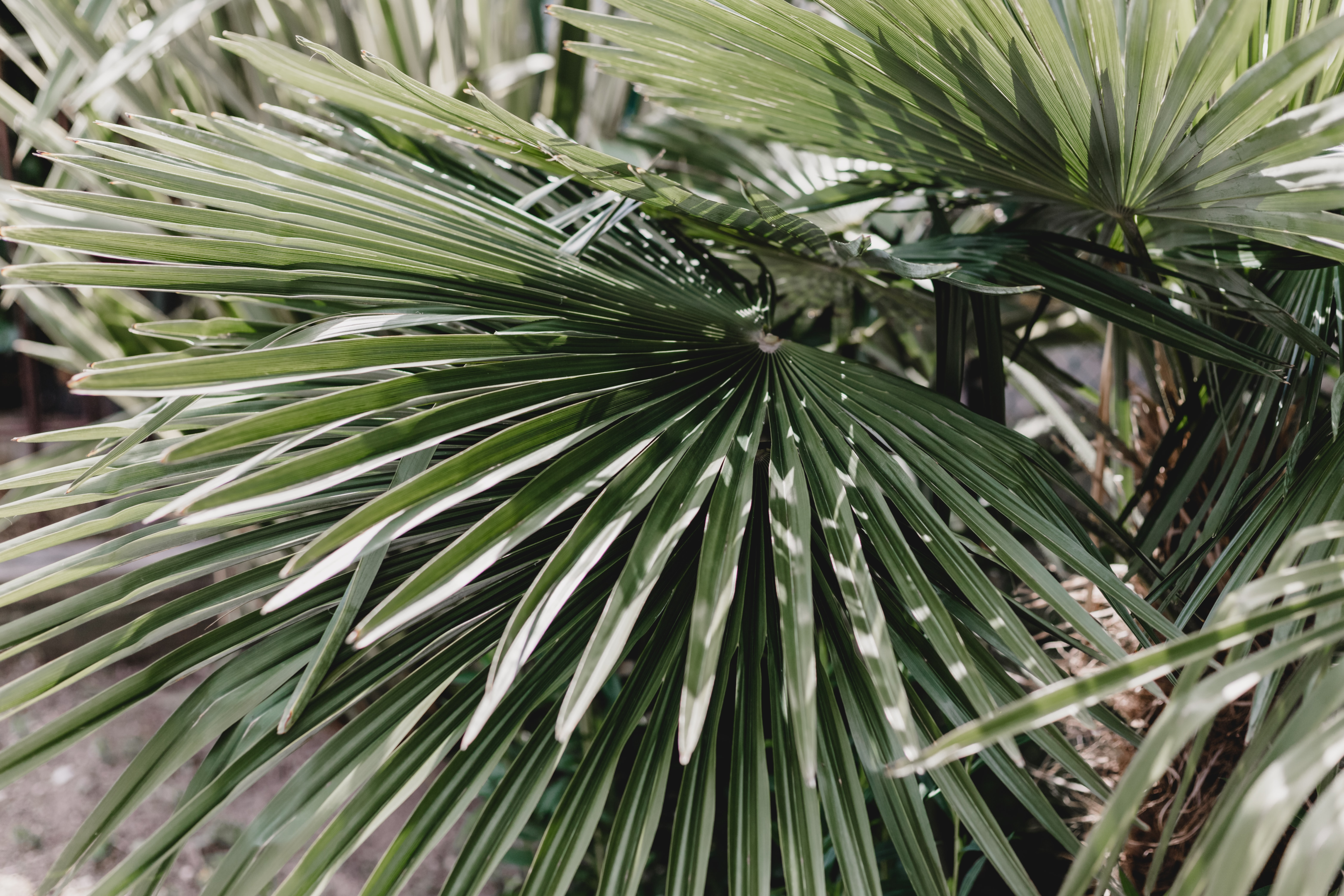 Do you want a dramatic plant that commands space in your garden and starkly contrasts many other plants? The Spike plant is the one to choose. Low maintenance and fast-growing, the perfect addition to any garden.
Dracaena Spike Plants
Drought tolerant, spectacular spike fan foliage, hardy, this stunner of a plant loves direct sunlight. The Spikes dracaena can be grown indoors or outdoors.
Spike plants are the perfect addition to give your flower beds that extra oomph this growing season. Let your garden become the envy of all gardeners with a simple addition.
The Dracaena spike Plant is grown for its fanlike green foliage. They also develop small white flowers. Find yours at your local proven accents retailer.
Dracaena Spike plant as an Annual versus a Perennial
More often than not, you will find a spikes Dracaena used as an annual to decorate a landscape or container gardens. It's a perennial.
Most gardeners allow it to grow a foot or two long and then leave it out to die in the winter. However, if you take it inside every winter, it can continue to grow into a formidable ten-foot tree.
If you want to keep it as a single-foot accent piece or let it grow into a mini palm tree, that's up to you. Here are the pros and cons of each.
Dracaena Spikes as a Container Centerpiece
Suppose you have a beautiful container garden planted. You know it will have beautiful flowers soon or striking foliage. However, it's missing something, a certain Je ne sais quoi.
Dracaena indivisa is the perfect plant to add the element of height to contrast the other plants around it. Usually planted in the center of a landscape or container garden, it produces a thrilling effect.
By the end of the growing season, the dracaena spikes would have grown one or two feet tall. At this point, you can leave it to die outside during the winter. You could also uproot it and throw it in the compost bin.
Dracaena Spikes as a Tree
If you've fallen in love with your dracaena spikes plant and want to see its true potential, here's how you can. Instead of letting it die outside in the cold, you can bring it indoors.
Letting the dracaena spikes stay warm and protected from the frost indoors allows it to survive until the next active development season. Then it would grow even taller.
If you do this for a couple of years, you will start seeing a barky stem develop. The grass sword plant will start to resemble a palm tree.
With the next spring, you can place it outside once the nighttime temperatures are warm enough. You do not have to spend on special heating if the winter temperatures are above freezing.
Remember, when you put your plant indoors, it must get direct sunlight through a window. It will not survive the winter if you do not give it enough sunlight.
It would help if you kept your Dracaena spikes in a movable container. If it's planted in the ground, then potting and re-planting it over and over will stress the plant. It's also extra work you could avoid.
The only downside to this is the size of the plant and lifting it in and out of the house every year. It's obvious this path is the more difficult one.
If the idea of seeing your spikes dracaena as a tree thrills you enough to deal with the extra effort, you can do it.
Spike Plant Care Guide
Dracaena Spike Plant Watering
You are better off underwatering this drought-tolerant beauty than over-watering it. If you've planted it among many other plants in container gardens, ensure they all have similar watering requirements.
It doesn't matter if it's in the ground or a larger container. You must check to see if the top inch of soil is dry before watering the plant.
Water it generously to make the soil evenly moist. Here are some ways you can make sure that happens.
Tips to keep your Soil Evenly Moist
You can add soil amendments to improve the soil's drainage or moisture retention properties. Coconut coir, Peat moss, or clay balls are all great moisture retainers.
If you disperse these soil amendments uniformly, they will make the soil evenly moist. Along with ensuring the soil is evenly moist. It should also be well-drained.
Tips for well-drained soil
As soil amendments can make the soil retain moisture, they can also help it drain water more quickly. Things like perlite, vermiculite, and the like, help potting soil drain better.
Ensure that you mix a good amount into your potting soil for well-drained soil.
Dracaena Spike Sunlight Requirement
Spikes like plenty of light from the sun. Be sure to place it somewhere it gets enough hours of direct light from the sun.
It needs some time with partial shade in the evening so place your plant strategically in the full sun. If you are growing your plant indoors, ensure it is by a window and gets enough direct natural light.
Unlike many foliage plants, its leaves can bare the full sun. Dracaena care is pretty straightforward. Plenty of full sun and infrequent watering is the key.
Dracaena Spikes Soil Type
Spikes like their soil evenly moist, well-draining, and nutrient-rich.
It should have a balanced amount of organic material and drainage soil amendments. Containers of plants need to have a good mix of compost, coconut coir, and perlite.
Providing your Spike Plant with Ampe Nutrients
When you fill the containers before planting our spike, you can add fertilizer to make it nutrient-rich. Alternatively, you can top-dress your plant with powdered fertilizer.
You can even add liquid fertilizer to the water while you water your plant. While fertilization is necessary for your spike to present itself flamboyantly, you shouldn't overdo it.
You can add fertilizer once every four to six weeks during the summer. Summer is when the plant grows the most, remaining dormant in winter.
Dracaena spike Humidity Requirement
Your Dracaena spike likes it humid like all other dracaenas. If you live where it's not very humid, place a saucer of water near the plant. Alternatively, you could place the plant near a pond, fountain, or water feature.
These areas are naturally more humid, and your plant will thrive. However, make sure that water doesn't sit on its leaves. That would promote rot.
How To Prune Your Spike Plant
Pruning your Spike plant ensures it looks its best at all times. If your plant is a few years old, there will be old brown leaves still attached to the plant.
If you give them enough time, they will fall off on their own. However, like us, you don't like the look of dead material on your plant. You can clip them off with a pair of gardening shears or scissors.
Along with old brown leaves, Older plans also go into bloom. If you want to avoid the plant spending energy on growing flowers and seeds, you can prune any flower shoots before they begin to bud.
Dracaena Spikes Propagation
In the early spring, during the start of the active growth season, you can propagate it. You can propagate your spike by beheading it. That means that the stem must be over a foot tall.
Leaving a good length of the stem, behead the rest of the entire plant. Plant the tops with all the leaves intact in containers.
Ensure the plants get plenty of light and ample space to grow. Their leaves might get mechanically damaged if they do not have enough space.
Soon you will see new growth on the cut stems in the form of leaf shoots. Over time, the cutting will also develop new rooting.
Common Dracaena Spike Problems
If your plant growth is slowed or it has weak growth, you must be worried. No matter how much care we put in, unforeseen problems can always attack our plants.
To ensure the best growth, observe your plants carefully and watch for any signs something is wrong. Here are some common problems your spike could encounter.
Brown Tips
Have you ever noticed your spike Dracaena develop extremely dry brown tips? They crumble at the touch, ruining the loof of the foliage plant.
This is actually a very common problem caused by mechanical leaf damage. Observe where you placed your Spike plant. Is it somewhere you pass often, brushing against the leaves?
You will notice that the most nudged leaves develop this type of injured brown tips. This problem can also be caused by low humidity or cold drafts.
You can solve this by placing your spike plants in humid places where they aren't nudged much and protected by cold drafts.
Remove the brown tips by cutting them with pruning shears or pulling them off with your hands.
Brown Circles
If you notice brown circles form on the tips or run along the edges of the leaves, your spike could be facing one of two things.
Overwatering
If you give your dracaena spikes plant too much water, the roots will start to get damaged. They will experience root rot. They are highly susceptible to this issue. This problem is simple enough to solve.
It would help if you waited until the soil completely dries out before adding more water. Doing this will ensure that the roots remain healthy and safe from root rot.
Over-Fertilizing
If you over-fertilize your spikes plant, then salts will accumulate around its roots. Giving your plant nutrients is a good idea.
However, the roots will react poorly to the high concentration of salts in the soil caused by going overboard.
Similar to the way they do when they experience root rot. The leaves form the same brown spot pattern along the leaf edges or tips.
That would confirm if you notice white residue or powder in the soil. To fix this, you can either repot the plant or water the dracaena spikes continuously for a long time at each watering.
Eventually, all the excess salts should wash out of the soil. However, don't forget to let the soil completely dry before your next washing session.
Yellow leaf tips or edges
Have you noticed your green leaf tips or edges turn yellow? If left unchecked, the yellowing spreads toward the center of the leaves while the edges turn black.
This is a sign there is too much fluorine or chlorine in the water. To fix this, stop using tap water for watering your plants. You can use bottled water, filtered collected rainwater, or distilled water instead.
Yellow or Brown-Black Spots
Have you seen brown back spots on your plant's green leaves? Maybe you've seen yellow ones or black ones with yellow rings around them.
These are signs your plant is suffering from a fungal or bacterial infection. Known as leaf-spot disease, it is caused when the leaves are damp with too much moisture.
You must remove any infected leaves immediately and burn them. Do not compost them, as the infection will spread into the compost.
Once you've done that, avoid overwatering the plant at all costs. Wait for the soil to dry and skip a watering or two. The drought-resistant plant will survive.
Pests
Insects like scale or mealybugs could quickly overrun your beautiful green spike. To keep them away, you can use organic pesticides like neem oil. If the problem recurs, you can also use chemical pesticides to finish the insects off for good.
Insects like these chew on leaves. If you see little holes in your leaves, they are most likely the cause.
Root Bound
If your plant development exceeds the confines of the pot, then the roots become a big root ball. This is known as becoming root bound.
You can tell it's happening if you see roots coming from the top of the plant pot. To fix this, you should regularly repot the growing plants in a larger container.
Conclusion
Planting and growing a Spike plant is as rewarding as it is easy. Ensure your spikes get plenty of suns so it grows into tall mini-palms. Spikes look great next to purple flowers. You won't regret planting them once you see them fan out.
Spikes fill your heart and gardens with joy!