Silver Falls is an elegant, silver-backed plant grown in hanging baskets for its trailing foliage. It's most popularly grown as a low ground cover, trailing plant, or over raised bed edge to form sleek lines!
Are you looking for some plant care tips? If so, you've come to the right place!
How to Care for Silver Falls
Looking for an attractive, easy-to-care-for houseplant? Silver Falls is an attractive option that can thrive in various settings. Read on to learn more about how to care for this gorgeous plant!
Light
The silver falls dichondra, or silver nickel vine, is a beautiful and low-maintenance plant with silver-speckled leaves.
However, its light needs can be a bit specific. The silver falls dichondra thrives in bright indirect light – think near a south or west-facing window with sheer curtains to filter the sunlight.
Morning sunlight is particularly ideal for this plant. If your silver falls dichondra starts to lose its silver color and develop more green patches, it may be getting too much direct sunlight – try moving it to a shadier spot.
On the other hand, if the leaves start to droop and stretch toward the light source, they may not be getting enough light. Move it closer to your Bright indirect light source to bring this compact plant back to health.
Water
Silver falls dichondra is drought tolerant but still needs regular watering to thrive. The soil should be moist, not soggy, and watered thoroughly once or twice a week.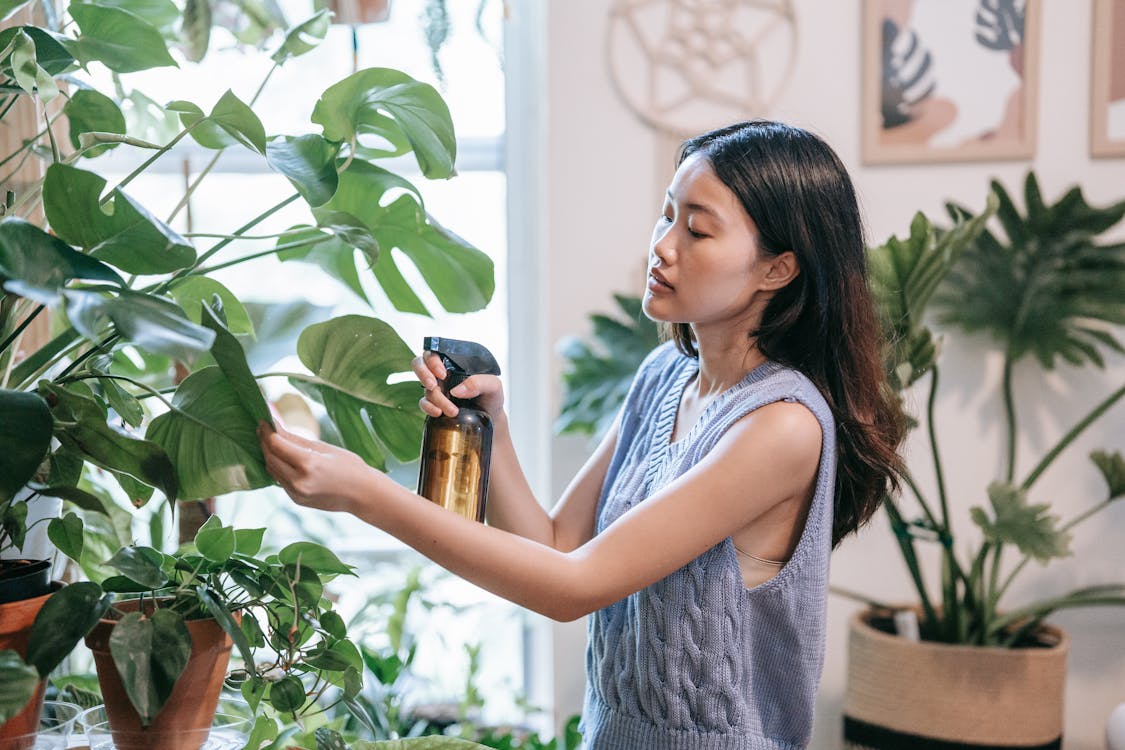 During particularly hot or dry spells, extra watering may be necessary. It's essential to check the soil regularly and water whenever the top inch or so feels dry to the touch.
In addition to consistent watering, silver falls plants appreciate misting on their leaves now and then, especially in drier climates. These simple steps will ensure your silver falls stay healthy and visually stunning for years.
Temperature and Humidity
The Silver Falls, also known as the dichondra silver falls, is a beautiful outdoor plant with cascading silver foliage. Its stunning appearance may make it seem delicate, but it's pretty hardy and easy to care for.
When it comes to temperature and humidity, Silver Falls prefers warm weather and moderate levels of humidity. However, it can also tolerate cooler temperatures to about 45 degrees Fahrenheit.
To create the ideal conditions for your Silver Falls plant, place it in partial shade or dappled sunlight and regularly mist its leaves with water. Happy Silver Falls plants will reward their caretakers with lush cascades of silver foliage that add natural beauty to any outdoor space.
Soil and Fertilizer
This silvery pale green leafed beauty adds a unique pop of color to any indoor space, but it also requires unique silver falls dichondra care.
When selecting soil for silver falls, make sure to choose a mix that is rich and well-draining. Some gardeners opt for mixing their blend using peat moss, perlite, and topsoil.
Fertilize silver falls every two weeks during its growing season (spring through fall) with a balanced liquid fertilizer diluted at half the recommended strength.
As silver falls tend to spread quickly, be sure not to overcrowd its pot – this can lead to root rot and other issues.
Give your potted plant the right conditions, and it will thrive. Give your silver falls houseplant rich but not too heavy soil for its roots – make sure you have an easily drainable container!
Common Pests and Diseases
The silver falls plant is a typical indoor ornament known for its delicate silver foliage and cascading tendrils. However, this beauty can be easily marred by pests and diseases.
Mites and Caterpillars
Mites, tiny arachnids that appear as specks on the leaves, can weaken the plant and cause yellowing or discoloration. They are often the result of infested soil or lack of proper sanitation.
Conversely, caterpillars are more prominent and easy to spot chewing on silver fall leaves. Both pests can be treated with a pesticide for silver fall plants.
How to Fix It
There are a few simple solutions to getting rid of pests without using harmful chemicals. First, try introducing natural predators such as ladybugs or lacewings into the area of infestation.
You can also create a mixture of water and mild dish soap to spray onto affected leaves, which will suffocate and remove mites and caterpillars.
Lastly, keep your silver falls plant indoors during periods of high pest activity – this will prevent them from being exposed to an infestation in the first place. Following these steps, you can easquicklyx any mite or caterpillar issues on silver fall plants.
Powdery Mildew
While these plants are low maintenance and visually pleasing, they are also susceptible to common problems such as powdery mildew. The fungus infects silver falls plants when they don't receive enough air circulation, causing their leaves to develop a white, powdery coating.
How to Fix It
To prevent this, give your silver falls plant plenty of space, preferably in a spot where it will receive some indirect sunlight.
Additionally, try not to overwater or mist the plant too often – dry leaves can resist powdery mildew better than moist ones.
By following silver falls dichondra care guidelines and taking preventive measures, you can ensure that your silver falls plant stays healthy and beautiful for years to come.
Southern Blight
A common problem for silver falls plants, also known as dichondra silver falls, is southern blight. This fungal disease is characterized by white webbing on the base of the plant, yellowing and wilting of leaves, and a foul odor.
The good news is that southern blight can be easily prevented by not planting dichondra too profoundly and avoiding overwatering.
How to Fix It
If your silver falls become infected, the best course of action is to remove and destroy any affected parts of the plant and make sure not to leave decaying plant material near the silver falls.
One of the benefits of growing silver falls plant indoors is that they are protected from excessive moisture and potential infestation from outdoor fungi or insects.
Silver Falls is a beautiful plant that's easy to care for. With just a little TLC, your Silver Falls will thrive and bring you years of enjoyment.