Snake plants, or Dracaena trifasciata, are one of the easiest and most forgiving houseplants. These plants have excellent survival rates and resistant nature, making them suitable for beginner plant lovers or for those who do not have a green thumb.
Snake plants are popular due to their effective air-purifying abilities. These plants can remove toxins, dust, and other allergens from the surrounding environment, thus reducing the chances of related health issues.
Snake Plants as Outdoor Plants
Even though snake plants are popular as indoor houseplants, most people love to plant them outdoors. It is possible to place your snake plant outdoors, and they thrive in pots or planted in the ground.
When snake plants are placed outdoors, they get more room and light to grow properly. The snake plants tolerate warm temperatures and bright light.
It is relatively easy to give them the desired growing environments indoors, but when you place or plant a snake plant outdoors, there is a set of conditions that you must follow to take care of your plant.
Snake Plant Care Outdoors
A snake plant is adaptable to various temperature changes but not cold spells. Lower temperatures can kill your plant, so protecting snake plants from frost and cold winds is crucial.
Intense sunlight can dehydrate the plant rapidly, and a partially shaded location is perfect for optimum growing conditions for your snake plant.
If you plan to plant your snake plant outdoors or want to shift an indoor plant into the ground outside, you must gradually shift the snake plant's environment. Ensure that you properly care for your plant and consider its lighting and temperature needs.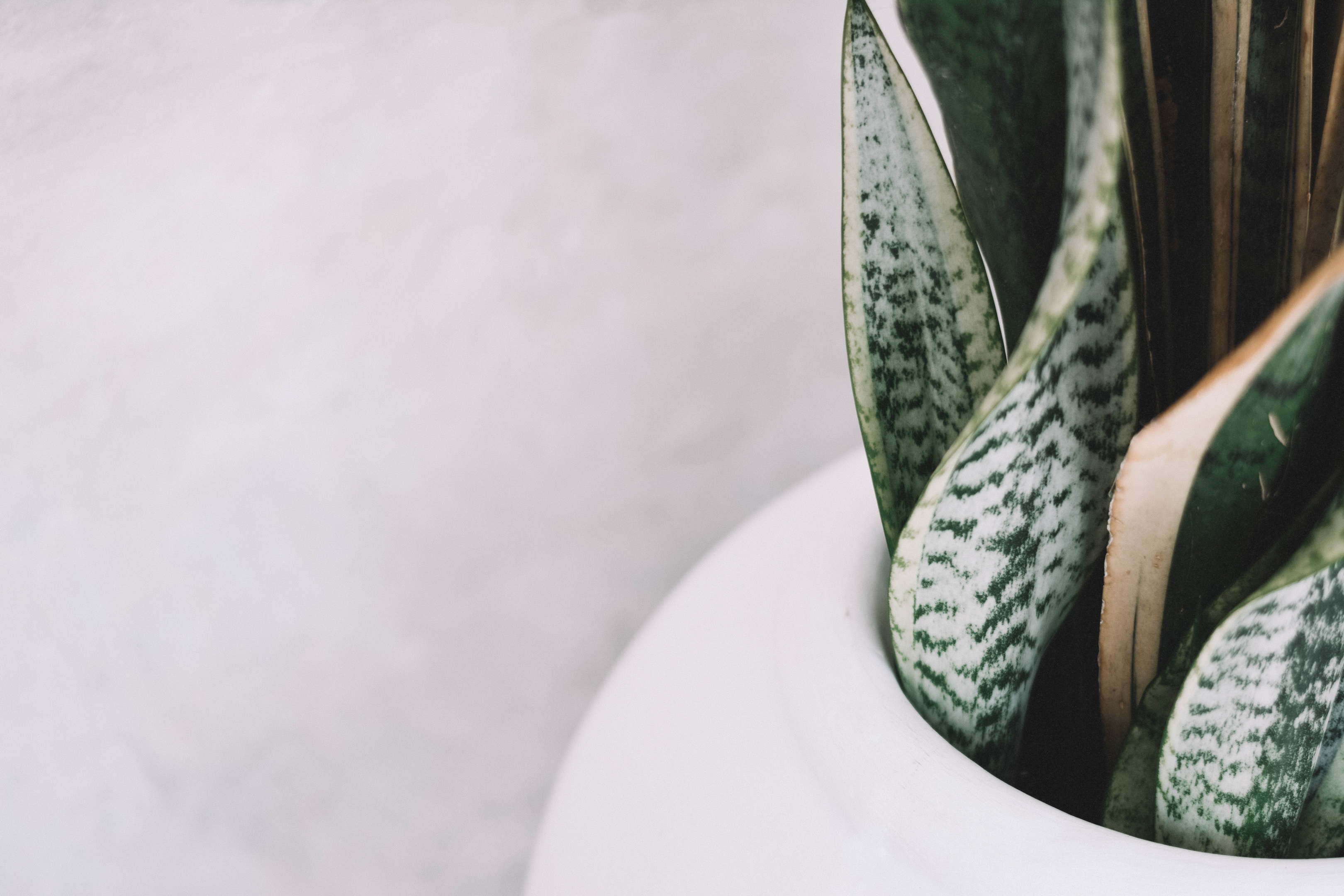 Snake Plants Require a Gradual Shift in Temperature
Moving your indoor snake plant directly to a brightly lit area outdoors is unwise. Snake plants are not highly sensitive, but such temperature fluctuations can affect the health and appearance of your snake plant.
Here are some factors that can contribute to your snake plant's overall appearance and growth when planted outdoors.
Snake Plant Outdoor Requirements
Snake plants do well when placed indoors as the consistent temperature, humidity, and lighting conditions do not pose additional stress on your plant.
However, it is important to protect the plant from transport shock and sudden temperature changes when placed outdoors. Even though the snake plant will be exposed to more light and warmer temperatures, it will also suffer sudden cold spells, frost, and other extreme weather conditions.
Planting Indoor Plants Outside
Before making a transition in the living habitat of your snake plant, it is essential to understand the climatic region in which you reside.
If you live in northern US states like New Hampshire, North Dakota, New Jersey, New York, etc., you must know that temperatures can drop up to 10°F in winter.
Snake plants cannot survive in such temperatures, so it is impossible to plant your snake plant outdoors if you live up north.
Can I Bring My Snake Plant Inside in Colder Months?
If you are planting your snake plants in pots, you can quickly bring them indoors if there are chances of them being affected by wintery frost.
If you want to care for your outdoor snake plants, it is better to protect them from cold drafts and bring them indoors in a warm room before the temperatures drop to freezing levels.
What Should I Consider Before Moving My Snake Plant Outdoors?
Humidity, watering levels, proper fertilization, and protection from pests are general requirements of every outdoor and indoor plant.
However, the significant factors that govern the health and nourishment of a snake plant are light intensity, temperature tolerance, and location and placement.
Snake plants also need ample space to grow and spread their leaves, and if you cannot provide enough space in the ground, you can place your snake plant in a large pot and suitable soil with good drainage characteristics.
Snake Plants Tolerate Warm Climates
Snake plants are native to Africa, so they can easily grow outdoors if you live in regions where temperatures range from 70°F to 80°F.
If you live in an area that lies along the temperate region, you can grow your snake plants in your gardens outdoors, as the plants will enjoy the warm temperatures all year round.
The snake plants indoors are used to moderate temperatures and humidity levels, so if you are placing them outdoors, the extreme fluctuations will shock them.
Can Snake Plants Survive in Colder Temperatures?
Snake plants are succulents and can't survive in cold temperatures. Sudden cold drafts can irreversibly damage the plant's health, and if the temperatures drop below 50°F, the snake plant will not survive for more than a few days.
If you are placing your snake plant pot outdoors, it is wise to bring them inside in warmer rooms during cold months. Afterwards, when temperatures rise again in spring and summer, you can bring your plant back outdoors.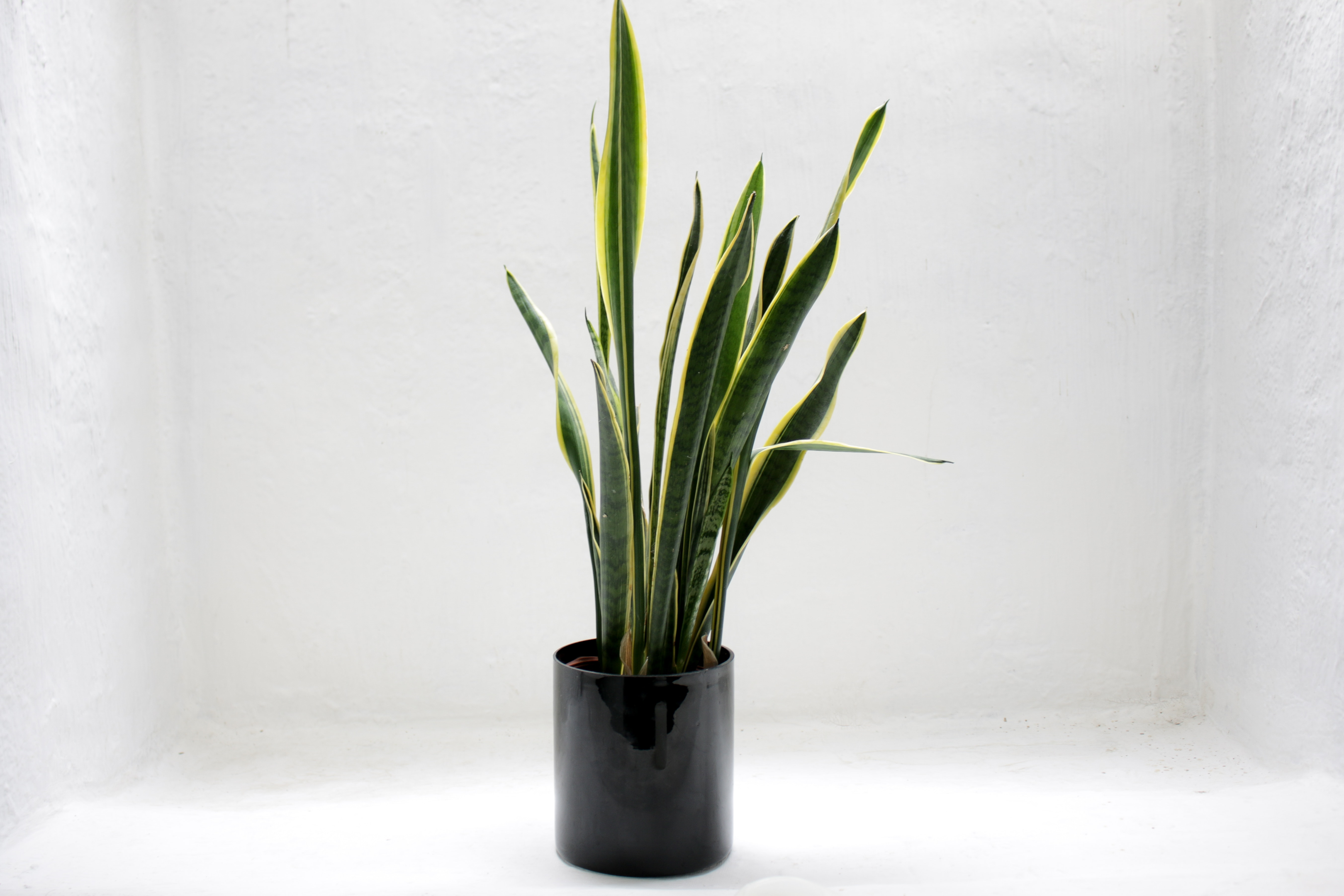 Snake Plant Lighting Requirements
Snake plants are pretty forgiving when it comes to their lighting needs. They can survive in various lighting conditions, from partial shade to bright light.
Snake plants require at least 3 hours of bright but indirect light every day, so if you are placing your snake plant outdoors, ensure that the plant is located in a garden or patio where it is kept away from strong and direct sunlight.
When snake plants are placed outdoors, you must monitor the amount and intensity of sunlight they get. Too much or too less lighting can affect the snake plant's health.
Common Mistakes to Avoid When Growing Snake Plants Outdoors
The snake plants kept outdoors in pots or planted in the ground dry out faster than the indoor plants. If you want your outdoor snake plant to thrive, you must place it away from direct sunlight to protect it from leaf burn.
Try to place your snake plant in a shaded location protected by extreme winds that can damage its upright leaves. Shaded areas will also protect the snake plant from cold weather and frost.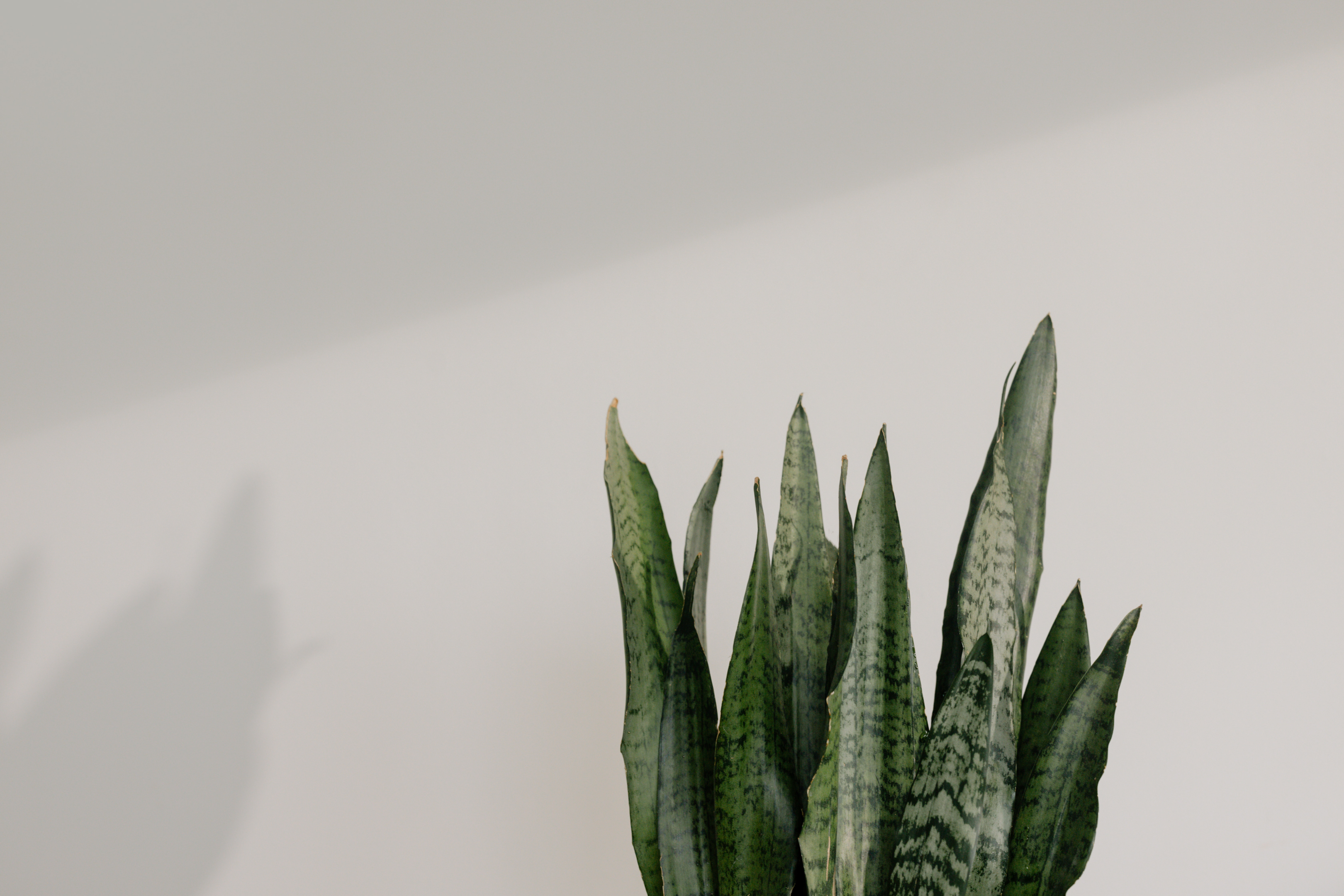 How Much Lighting Do Snake Plants Need?
The variegated snake plants love the full sun, as their beautiful patterns and vibrant colors need plenty of sunlight to maintain their appearance.
However, snake plans must not be placed in direct sunlight, as the intense light and heat can dehydrate and scorch the beautiful foliage.
It is essential to understand the moderate lighting requirements of the plant.
If you place your snake plant in an area that receives little to no light all day, the leaves will eventually wilt and drop off.
If you are planting your snake plant in the ground and live in an area where temperatures can drop below 50°F during colder months, you must take precautions to protect your plant from the cold spell.
Where Should I Place My Snake Plant Outdoors?
You can place your snake plant outdoors in a sunny spot where it will receive adequate lighting for its growth and nourishment. If you are planting multiple snake plants in the ground, then make sure you space them out with at least 20 inches of distance between them.
The snake plants must have enough space to spread and display their beautiful foliage. However, these plants can become invasive, so you must place the snake plants in restricted and contained garden beds.
Protect your snake plant from cold temperatures by building a small greenhouse, minimizing watering frequency, and ensuring the soil drains well. Such stable conditions increase the chances of snake plant survival in colder months.
How Much Water Does a Snake Plant Need?
Snake plants need a significantly less quantity of water as compared to other houseplants. You must allow their soil to dry out completely before watering them again. However, individual water needs depend on the size of your snake plant.
If you are unsure whether or not you have watered your snake plant enough, it is wise to leave the plant on the dry side.
When snake plants are planted outdoors, you must place them away from plants that require frequent watering. Snake plants potted in containers require less water than those planted in the ground.
The snake plant must have good draining soil so that excessive moisture retention will not lead to the development of root rot or other fungal diseases.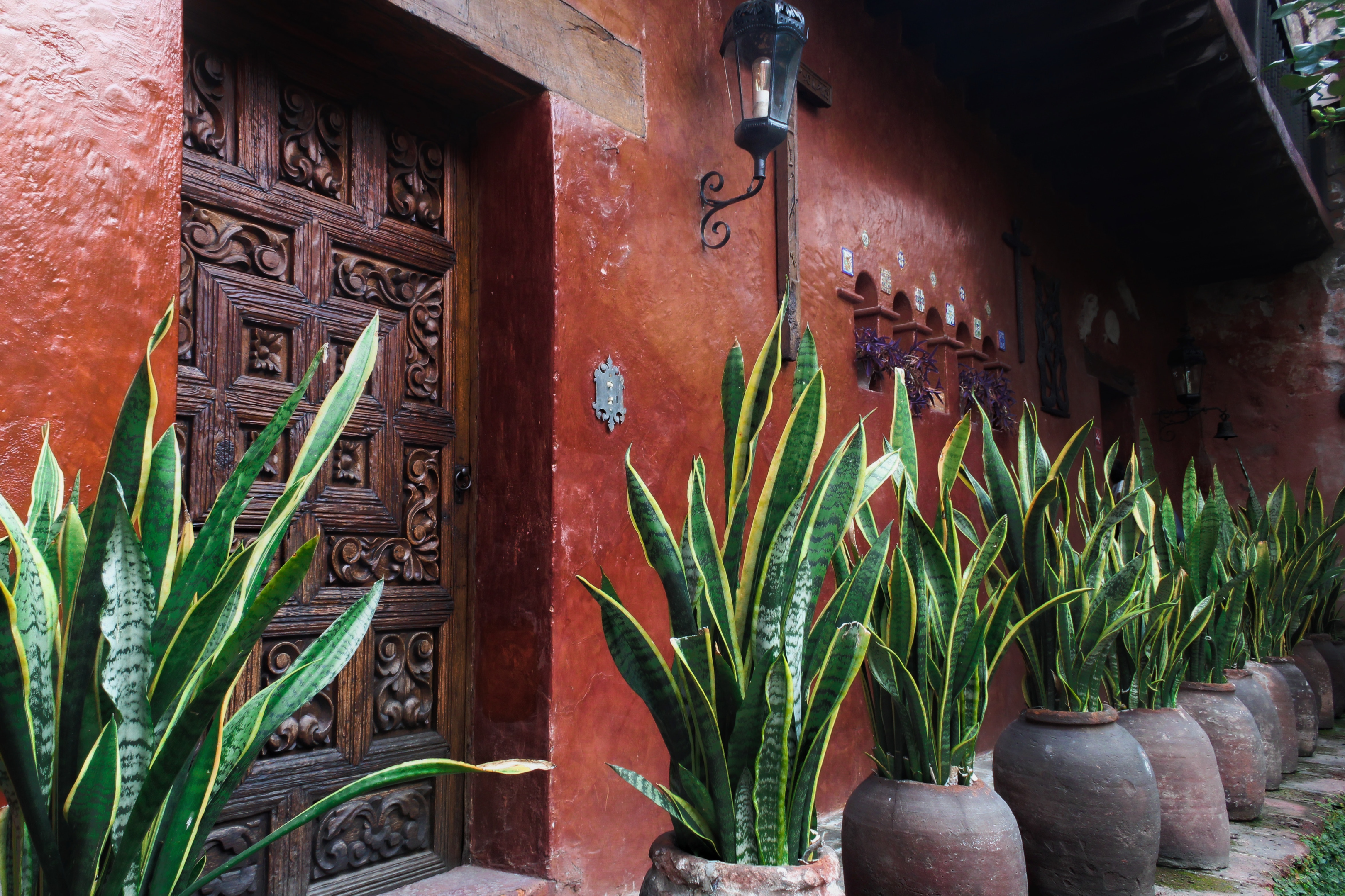 Effects of Overwatering and Underwatering on Snake Plants
If you notice that your snake plant leaves are squishy and drooping, you must check the soil for excessive water retention.
Waterlogged soil will lead to root rot disease in snake plants, evident from the smelly soil and yellowing leaves that eventually fall over due to their heavy weight and less strength.
If your snake plant shows brown, wrinkling, and curling leaves, it indicates its soil is too dry. The dehydrated plant will require thorough and deep watering, and ensure that you follow a proper watering regimen.
Outdoor Pests and Diseases
Outdoor snake plants are more susceptible to common sap-sucking pests than indoor snake plants.
The pests that attack these plants are spider mites. These tiny aphids reside on the underside of leaves and leave yellow and brown spots on the snake plant's leaves.
Scale insects look like brown spots on the leaves, and white fuzzy mealybugs eat up the snake plant foliage, causing the leaves to appear wilted.
These pests need immediate treatment so they wouldn't suck the life out of the whole plant. You can wipe these insects with neem oil, rubbing alcohol, or insecticidal soap.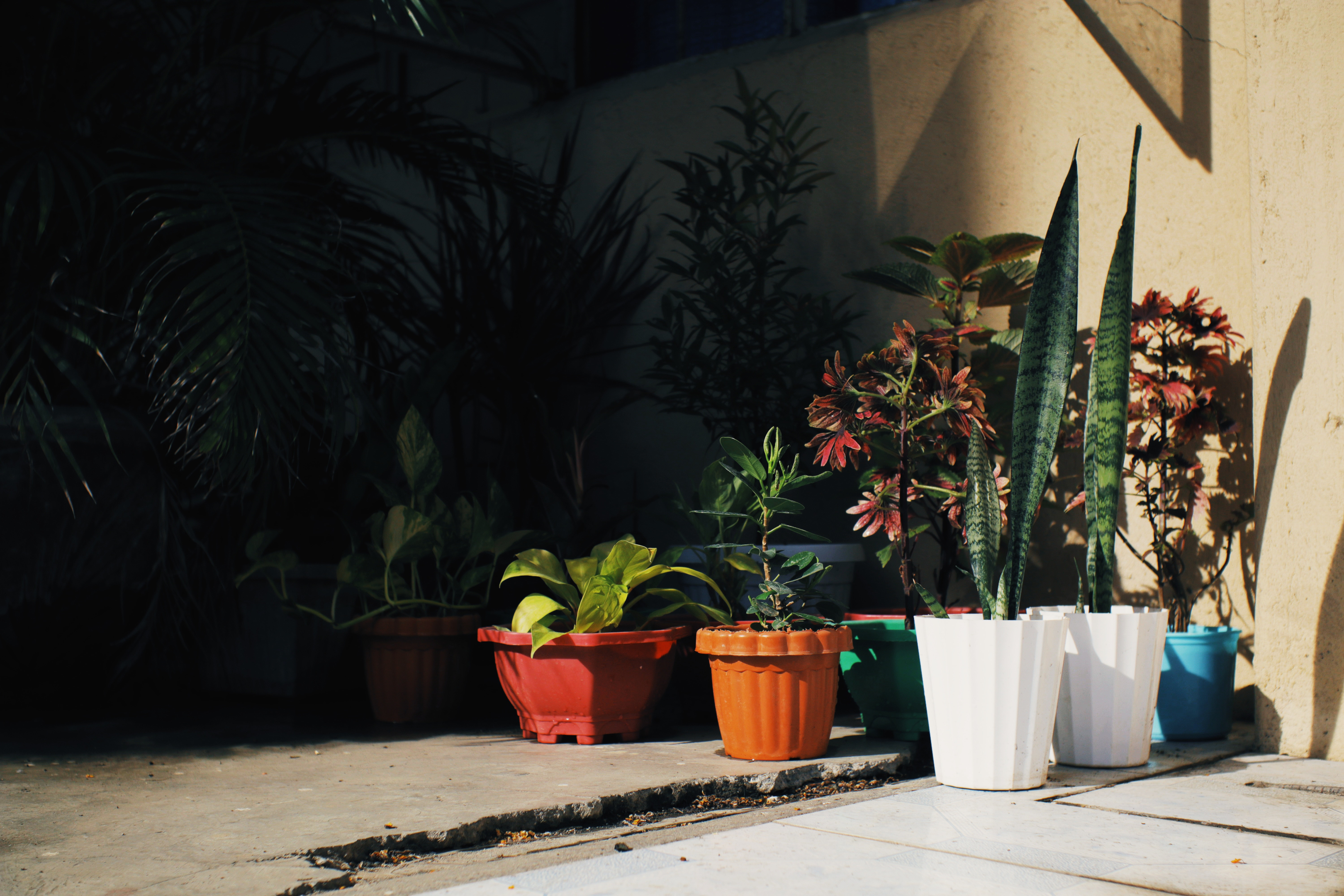 Conclusion
Snake plants face two significant challenges when planted outside extreme temperature and lighting conditions.
Transitioning a snake plant from an indoor to an outdoor environment must be a slow and gradual process to minimize the chances of a shock to the plant.
This plant is easy to maintain even in an outdoor environment, so with the proper devotion and excellent care, you can watch your snake plant thrive and spread its beautiful foliage to bring colors and tropical vibes to any space.