What better way to earn your green thumb than by rearing exotic plants? Tropical plants are the best plants for beginners. They usually like low-light environments and lots of humidity. Let's get gardening!
Tropical Plants
Garden centers are filled with unique tropical plants to grow indoors. Tropical plants come from areas close to the equator known as the tropics.
These areas get the most sunlight and are home to magnificent tropical rainforests and mystical deserts.
These forests are where nature shines at its finest with the densest population of flora and fauna alike. The tropical deserts are home to interesting hardy succulents.
Tropical plants come in many varieties. They can be sun or shade-loving, need moist soil, or be drought-tolerant.
Types of Tropical Houseplants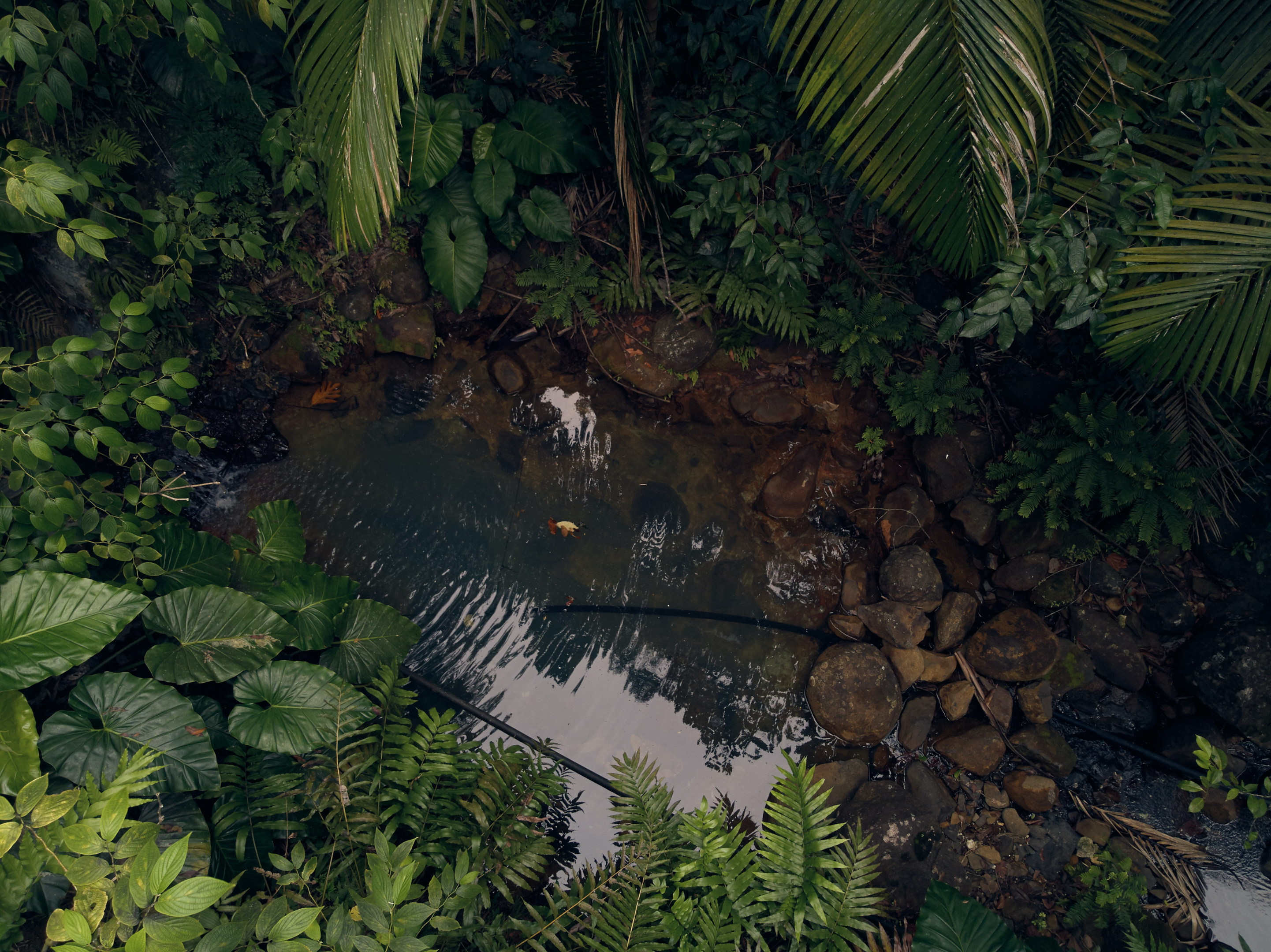 Since there are many varieties of tropical biomes, there are many plants too. Choosing which tropical houseplants to get is challenging. Here are the most common ones.
Ferns
Ferns are a fun foliage plant to add to your repertoire. The most popular one is the Boston fern which looks stunning in a hanging pot.
Succulents
Succulents are brilliant for novices since they require very little watering or fertilizing. These low-maintenance cuties come in all shapes and sizes.
The entire plant could be succulent or have a juicy stem or plant leaves.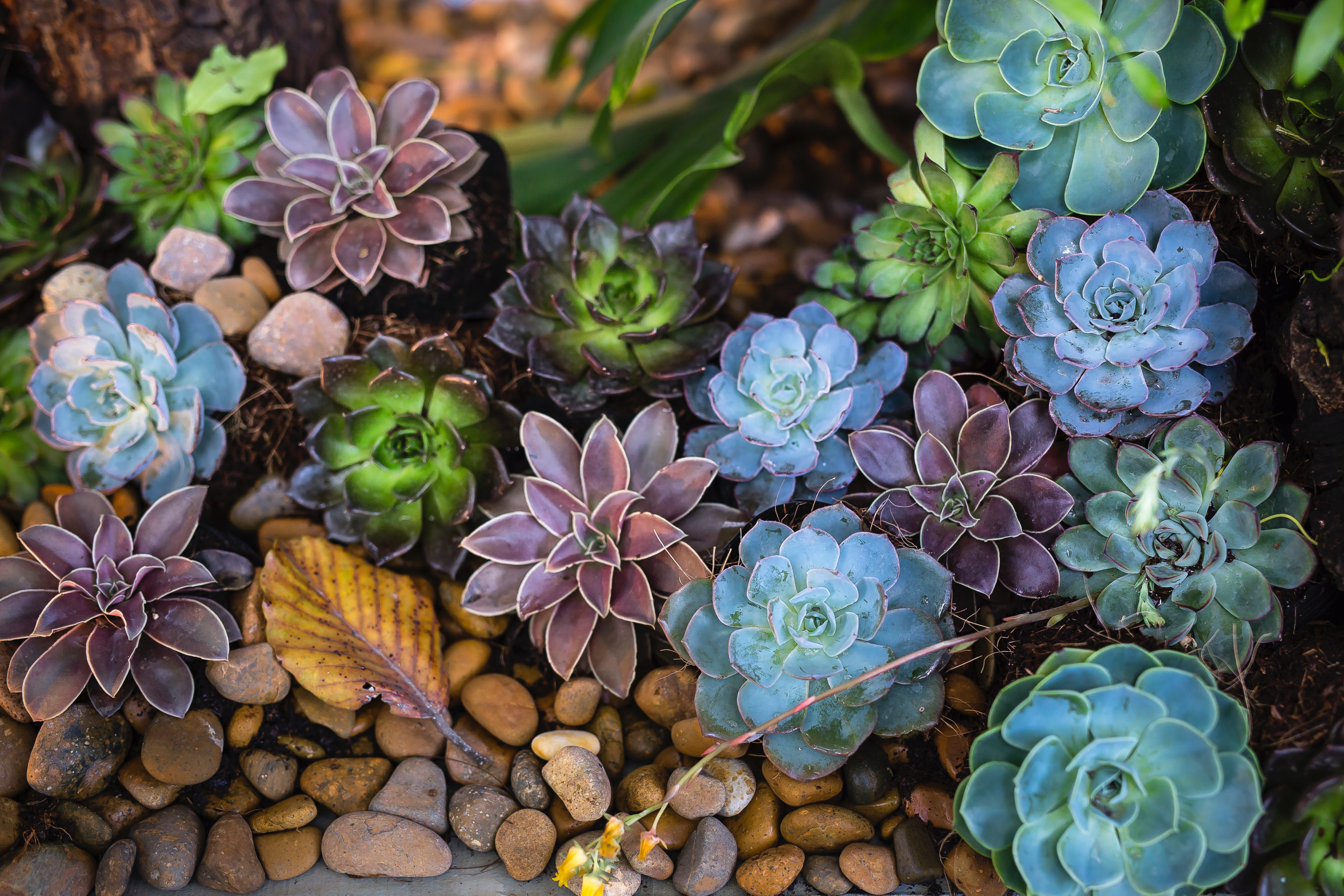 Orchids
Orchid flowers bloom during the late fall or winter. They are the perfect low-maintenance tropical plant to keep you company during the holiday season.
There are many types of flowers in all the colors of the rainbow to choose from.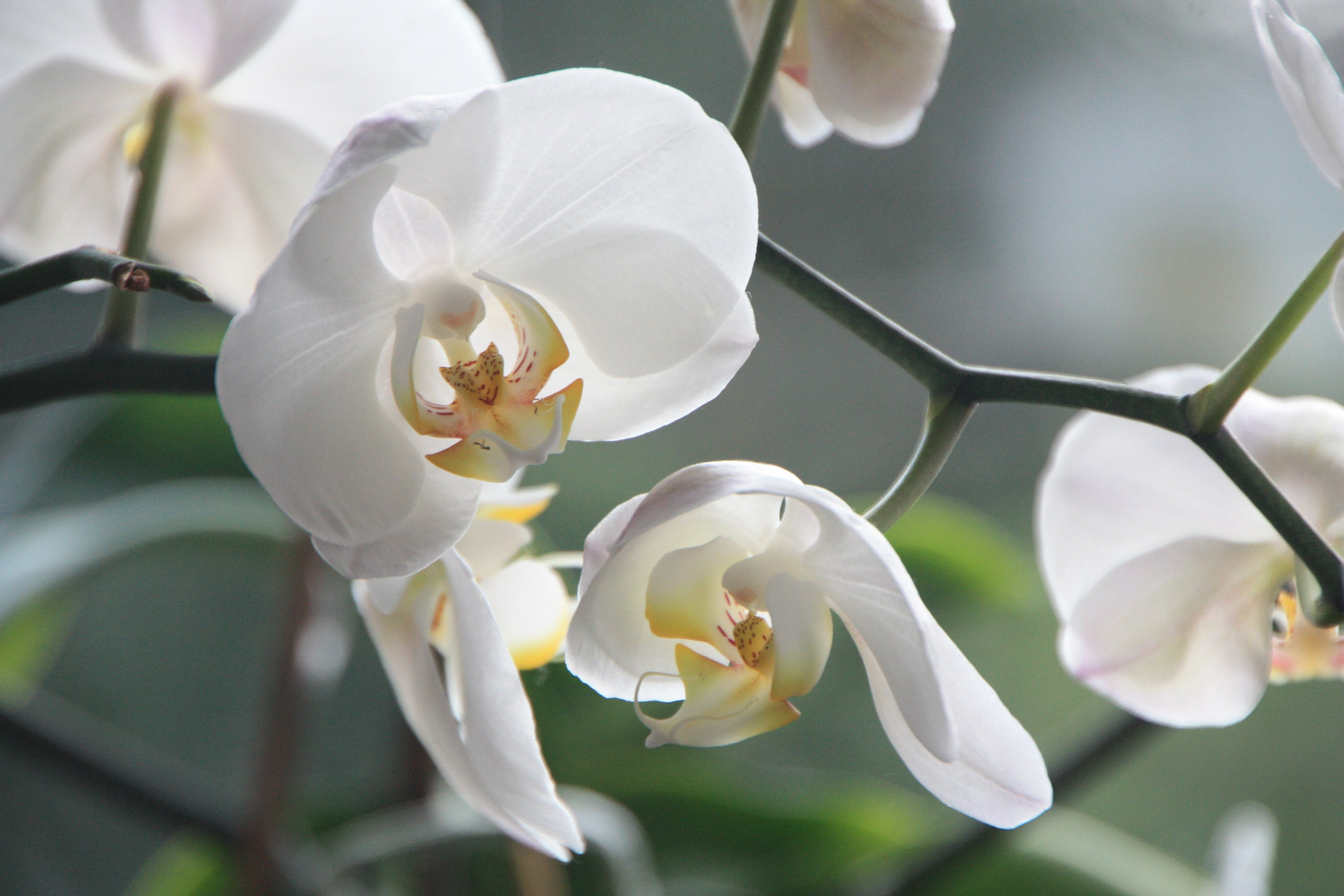 Tree
There are several trees or tree-like plants like the rubber tree you can grow indoors and outdoors. Here are our top choices:
Rubber Tree
Dieffenbachia
Fiddle Leaf Fig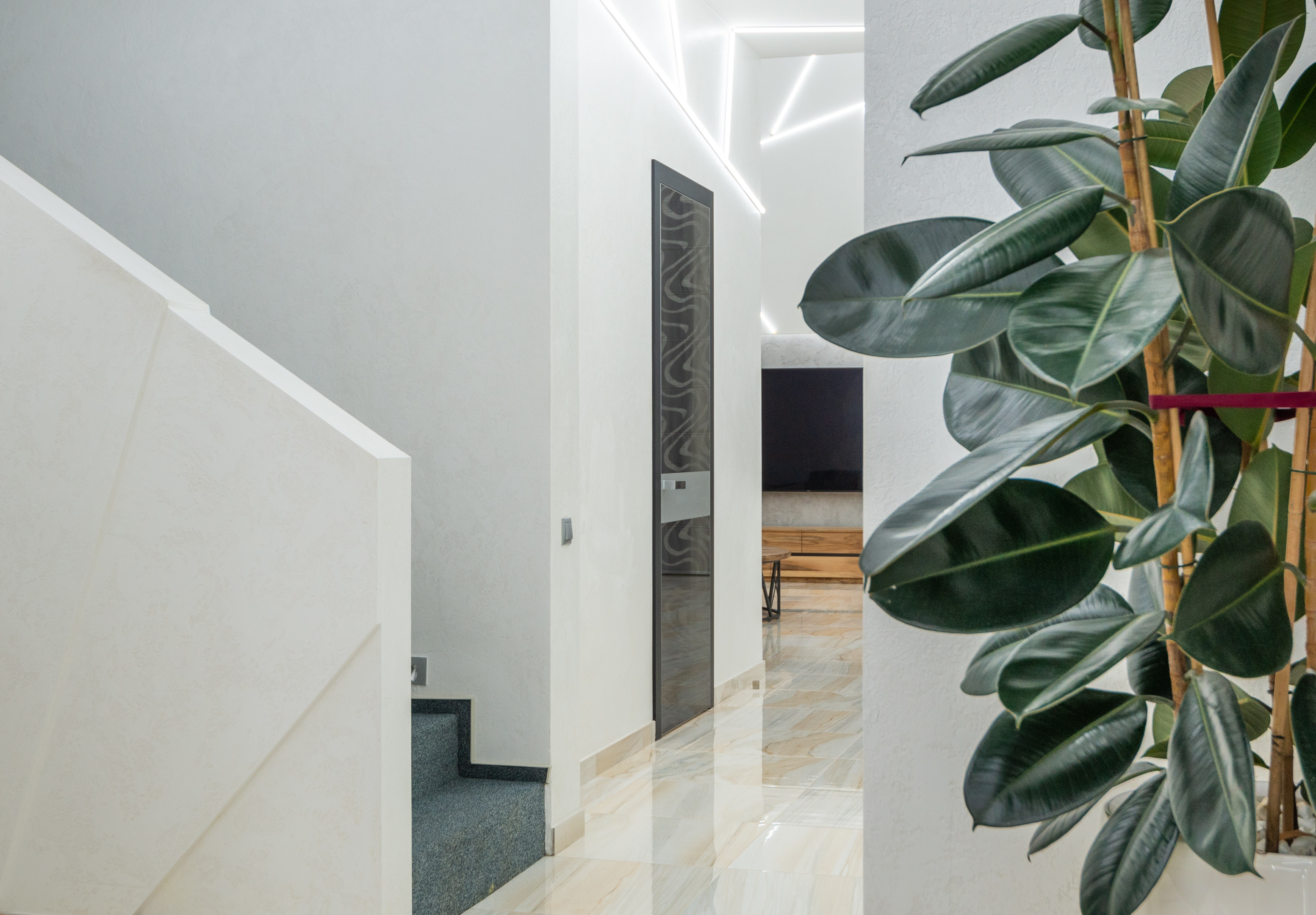 Calatheas
You probably know them as prayer plants. These topical foliage plants are to die for. Here are some of our favorites:
Peacock plant
Rose painted Calathea
Eternal Flame
Begonias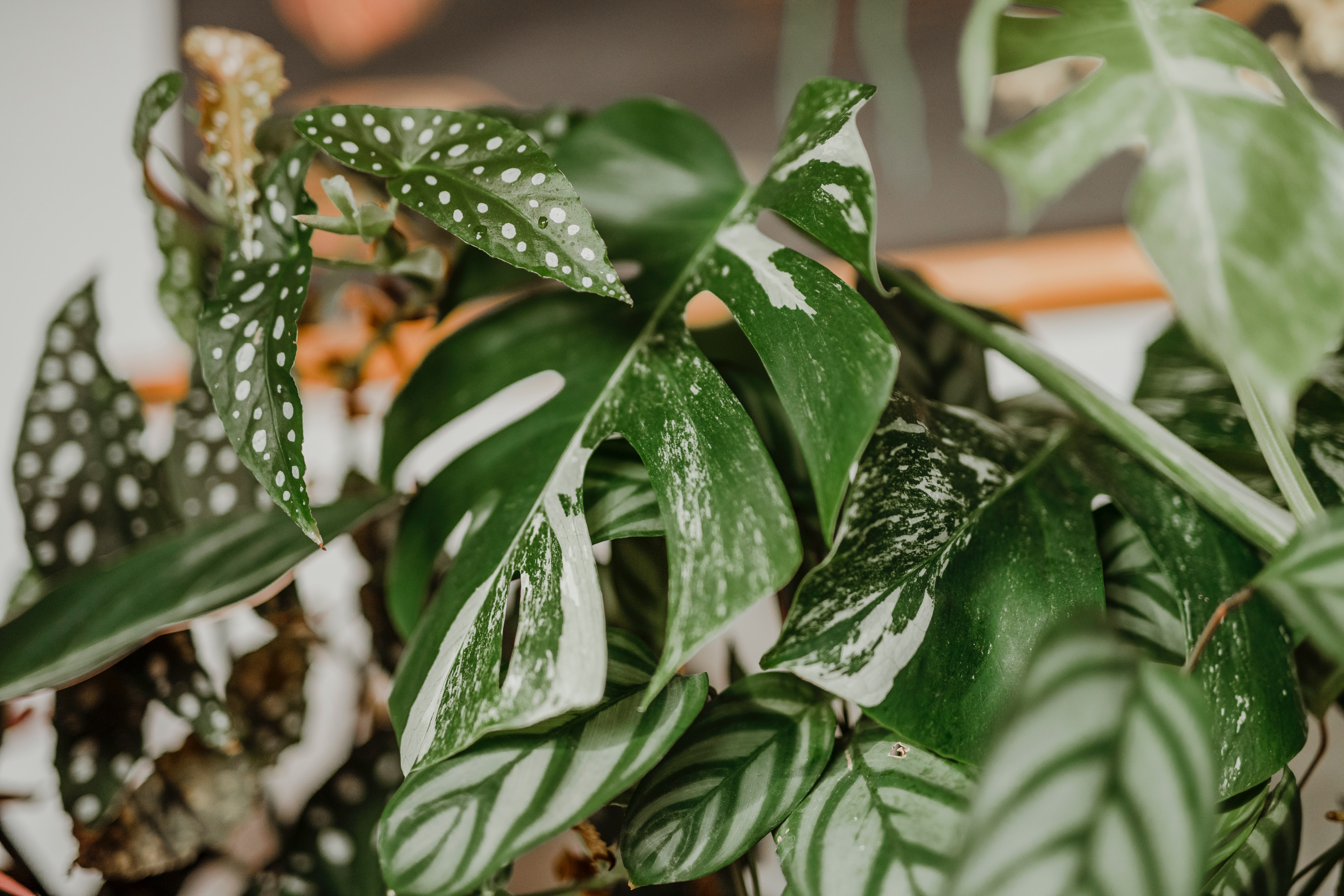 Begonias are the poster child of beginner plants and bear some of the most beautiful, showy flowers and stunning tropical multi-colored foliage. Here are some choice picks for you.
Rex Begonias
Polkadot Plant
Begonia variegata
Tropical Houseplant Care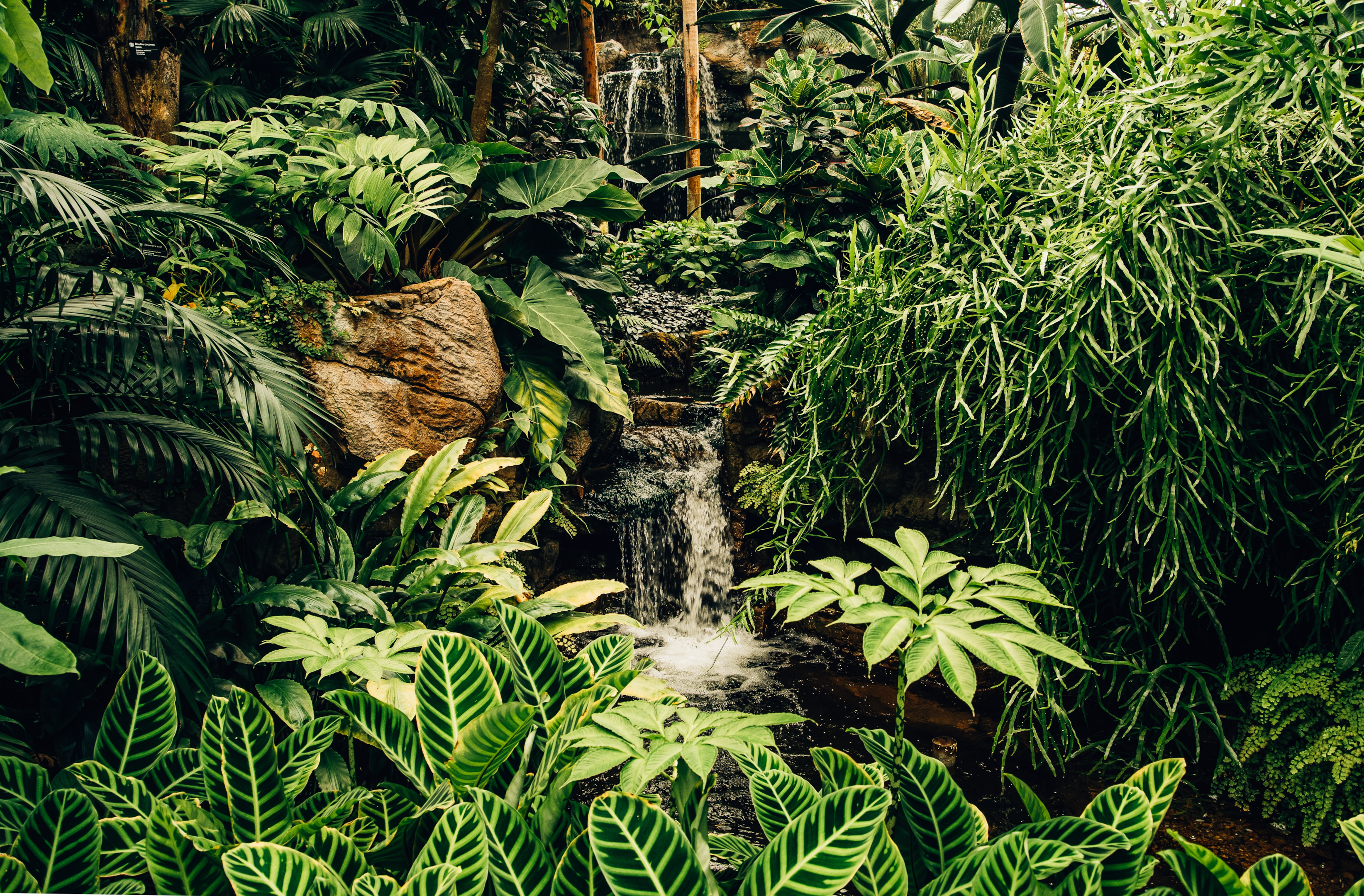 Tropical plant care has both its challenges and rewards. Plant owners pride themselves on how much effort they put into taking care of their tropical houseplants.
Here are the basics of tropical houseplant care to get you started. Before you know it, you'll be an expert on the subject.
Watering Your Tropical Plants
How much you water your tropical plants depend on the type of plant they are. While watering, you want to remain careful of over-watering or underwatering.
Drought-Tolerant plants
These are plants that require their soil to dry completely before watering again. It would be best if you watered them only once you're sure they need it.
Usually, you can wait for their leaves or stems to go slightly limp before watering to be extra careful. Overwatering these plants leads to root rot.
Does a Tropical Plant Need Moist Soil
Usually, tropical plants come from rainforests. The soil in rainforests remains constantly moist due to the abundance of rainwater.
Plants from rainforests love moisture. Alternatively, plants from tropical deserts are starkly the opposite. They are drought-tolerant and prefer quick-draining sandy soil.
The potting soil you use for either is different. Add more moisture-retaining material like clay, coconut coir, peat moss, compost, or garden soil for moisture-loving tropical plants.
For desert plants, your soil will be primarily built up of drainage amendments like vermiculite, perlite, sand, gravel, shredded bark, or crushed pumice.
Plants in partial shade need well-draining but moisture-retaining soil in their pots. To achieve that, you pick the best from both worlds.
As long as you know what category your tropical houseplants fall into, you are good to go. You can mix the potting soil or buy it from garden centers or online.
Tropical plants Light Requirements
Most houseplants require bright indirect sunlight. Desert plants or palms, on the other hand, prefer direct sunlight.
Most plants from the rainforest floor like low light environments. That is because they adapted to live under thick jungle canopies.
Since tropical plants exist on both sides of the light spectrum, you can fill them in a room with bright light. Place plants that require more sun by the window and lower light plants in their partial shade.
You get the most sun from a south-facing window. Many people don't have access to houses or apartments with many windows.
If you are worried about getting enough light, you can provide your plants with more light by investing in an artificial grow light.
Tropical Plant Fertilizer Requirements
If you want your tropical plants to reach their full potential, you should fertilize them regularly. You apply fertilizers during the growing season of your houseplants.
Most tropical plants have a growing season starting in spring which ends in winter. It would help if you fertilized your plants the most during summer Fertilizer ensures there are plenty of nutrients for your foliage or flowering plants.
An important aspect of plant care, there are several options to choose from:
slow-release fertilizers
These are commonly found as pallets and release nutrients for your plant over a long period. You add them to the potting soil when planting.
liquid fertilizer
This fertilizer comes in a bottle. It is diluted to form a solution when watering the plant. These provide quick-use nutrients to your plant and are also used for aquascape plant care. You can use these every four weeks.
Powdered Fertilizer
This is a single or multiple-ingredient powder used to top-dress your soil. Remember to water your plants after top-dressing. Use these every six to eight weeks.
Tropical Plants Need Humid Environments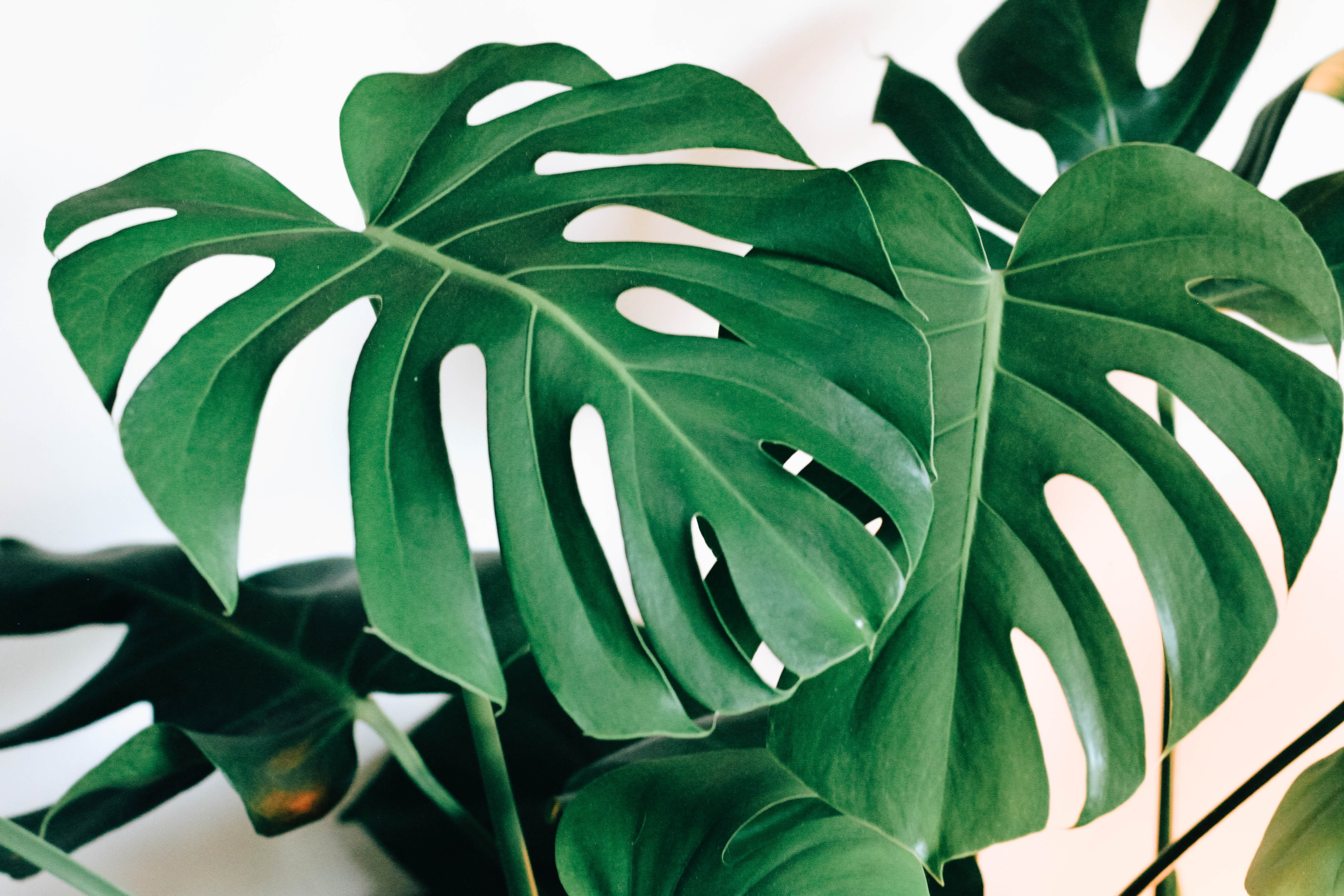 Most Tropical Houseplants love moisture. In nature, they exist in a high-humidity environment.
To improve the moisture level in the air and increase the humidity, here are some things you can do:
Humidifier
Do you keep all your tropical plants in one area? You can get a humidifier to keep the moisture level in the air optimal.
Pebble Try
Less high-tech but more economical than a humidifier, you could place a tray full of pebbles with some water under your pots. The water evaporates over time, creating vapors and increasing the humidity.
What Temperatures to Keep your Tropical Plants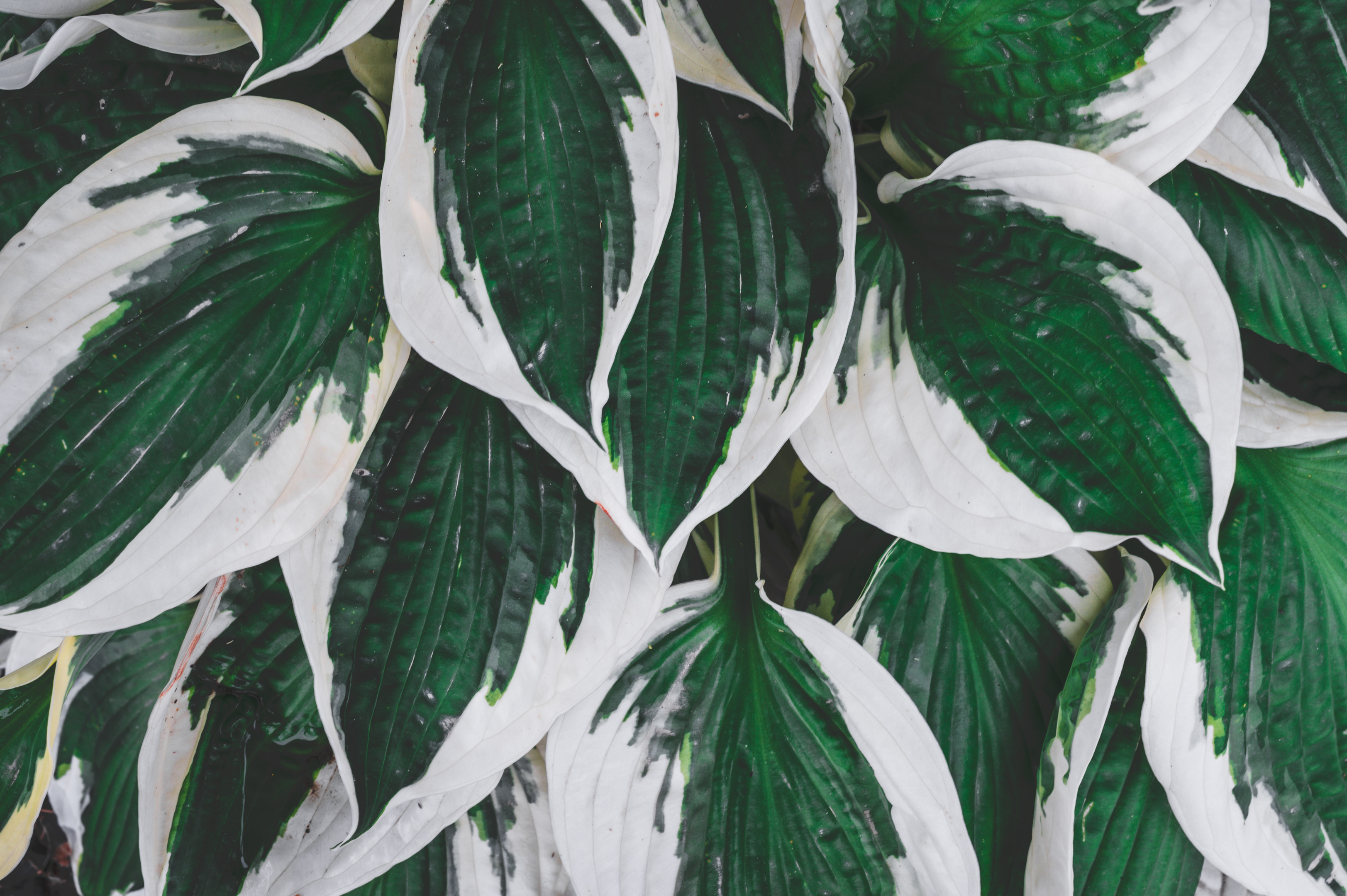 Tropical plants grow near the equator, which is warm throughout the year. They usually do not hold up well in cold weather.
They thrive during the summer but tend to need special attention in the winter. We recommend keeping the temperatures consistently above 70 °F for the best results.
This applies to both rainforest plants, plants from tropical plains, and desert plants. Since the equator gets direct sunlight, these areas are never cold.
Pruning Your Tropical Plants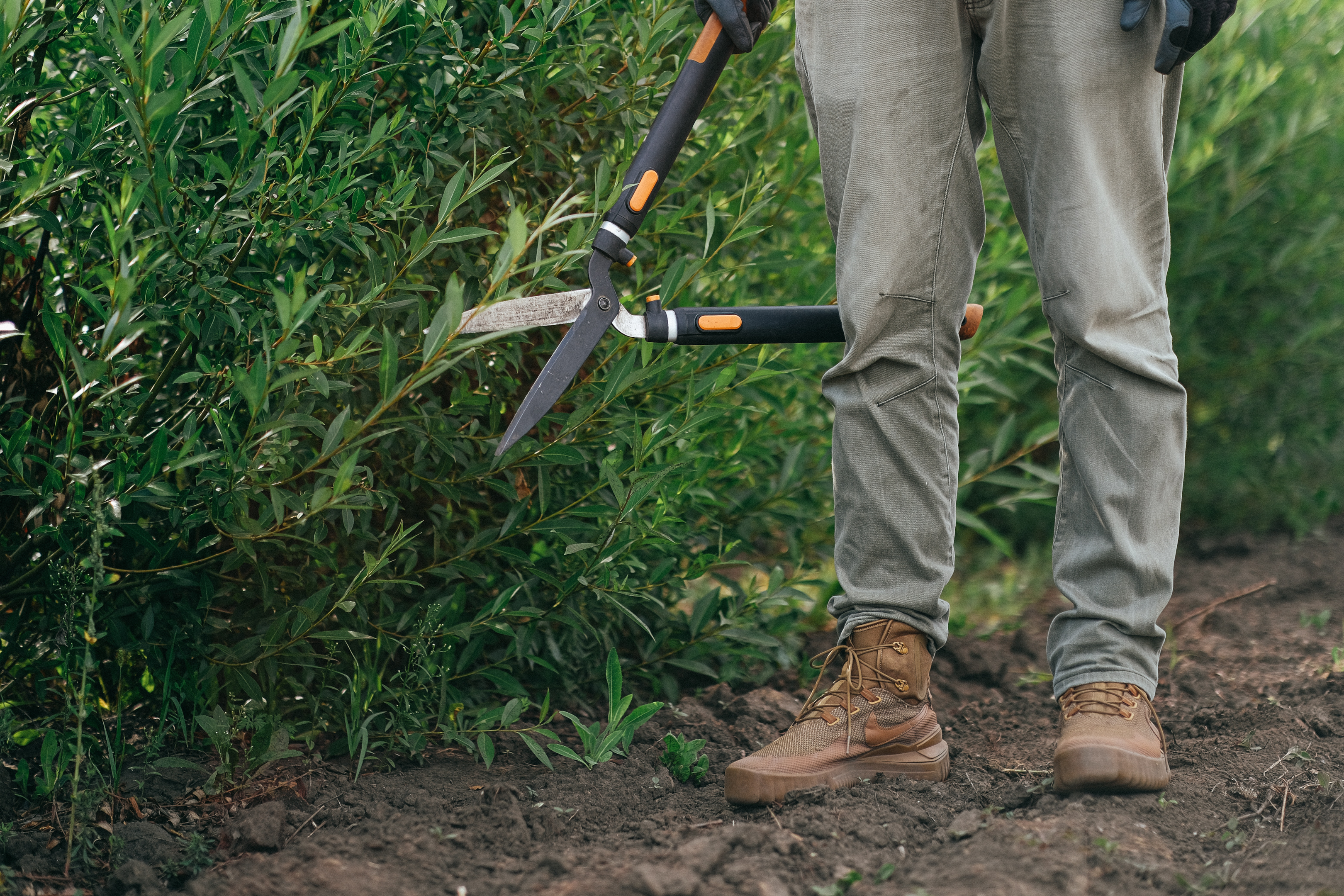 Pruning your tropical plants encourages new growth. You can also remove any dead plant matter before it rots and spreads some infection to the rest of the plant.
To prune your houseplants, you'll need sharp scissors or garden shears. Sharpness is crucial as you don't wish to bruise the houseplant where you cut it.
It would help if you always cut stems at a forty-five-degree angle so that any liquid sap drips down the stem. Otherwise, collected moisture would encourage rot.
You can prune away brown leaf edges and protect the rest of the leaf. This is especially useful for many large-leafed plants like calathea or begonia.
Beheading or pruning the top of some plants makes them grow more branches or shoots. This is great for making foliage plants bushier or flowering plants produce more flowers.
Plant Health Issues
We do our best to keep your plant healthy. However, we can never truly prevent everything. Here are some ailments that your favorite tropical plant can suffer.
pests
Pests are attracted to the tasty exotic leaves of your tropical houseplant.
spider mites
Spider mites live underneath leaves. You can remove and kill them with a fifty-fifty solution of rubbing alcohol and water.
Mealybugs
Native to warmer climates like your tropical plant, mealy bugs look like white cotton-like mounds on leaves. Use the same alcohol solution or a stronger one to get rid of them.
yellow leaves
Leaves turn yellow for many reasons, such as underwatering or over-fertilization. Too much salt from over-fertilization is harmful to plant tissues.
Remove any yellow leaves since they no longer help in photosynthesis and use valuable nutrients. Try to water your houseplant more frequently, still waiting for the soil to dry adequately between sessions.
If the leaves continue turning yellow, there is a bigger problem. You can repot your plant to check the state of its roots. They may be rotting or rootbound.
Let's Wrap It UP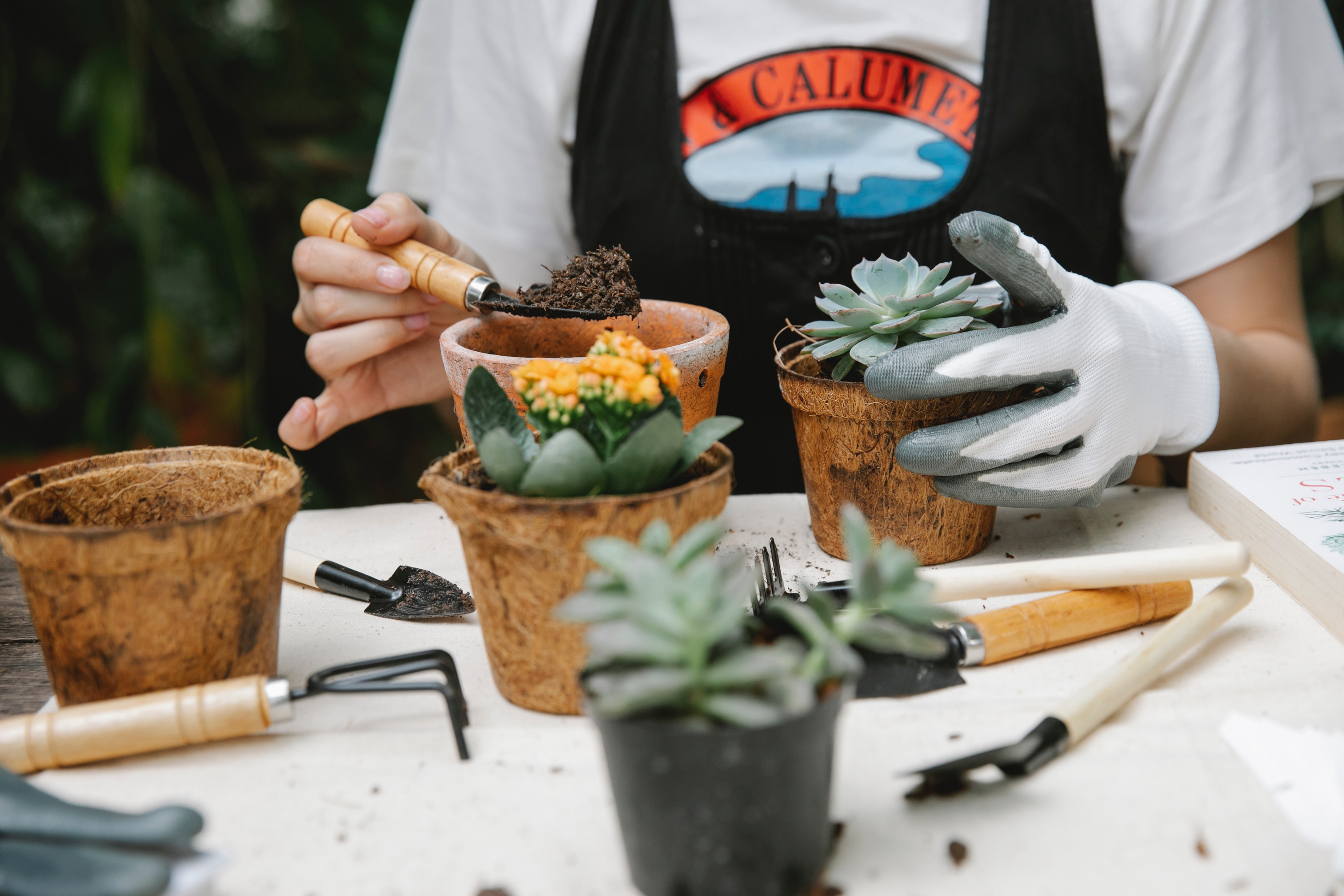 Now you know everything about tropical houseplant care. You are free to tend to your indoor jungle. We can't wait to see how it will look in all its glory during the spring.
There are a few things to remember for happy, healthy tropical houseplants. Ensure they get enough bright light indoors, but not too much in some cases. Water them no more than they need.
A humidity-loving plant will thrive in a humid place like the bathroom. Fertilize your plant, so they grow long and tall. Keep them warm and safe from pests.
Good luck gardening!