The tradescantia sillamontana or the white gossamer plant is a great addition to any garden or indoor space. This plant has many names are is often referred to as the hairy wandering jew. Lets explore the unique characteristics of this plant below.
About the White Velvet Plant
The White Velvet Plant is also known by the scientific name Tradescantia Sillamontana. This is a unique plant with high ornamental value. This is a rare foliage plant with a lengthy blooming duration.
The white velvet plant is a tropical perennial and grows well in cool climatic conditions and partial shade. The White Velvet plant is known by several names, such as the White Gossamer Plant, the Cobweb Spiderwort Plant, and the Hairy Wandering Jew.
It is also low maintenance and easy to care for. It can thrive outdoors and in containers, given the lighting and soil is right. The White Gossamer plant also has tiny, white-colored hairs that coat its foliage. Beautiful pink colored flowers also bloom within the white gossamer plant in the summer season.
This plant requires moderate watering and is quite and cold hardy. The application of diluted fertilizer also encourages growth. The white gossamer plant is usually propagated through leaf cuttings. 
Tradescantia Sillamontana Care
There are several factors to keep in mind when caring for Tradescantia Sillamontana.
Watering Requirements
The White Velvet, or the Tradescantia Sillamontana is a native of America. Temperature ranging from eighteen to thirty degrees C suits this plant well. This plant does not prefer winter frost and goes through overwintering in temperatures under ten degrees C. If temperatures fall below four degrees C the plant becomes dormant. At zero degrees the plant can easily die.
The white velvet is also not resistant to water logging or drought. It also grows well in humidity. It requires humidity levels to be around sixty to seventy-five percent to grow well. If the plant is placed under the sun, it will need to be watered more than if it isn't. After watering the plant, let the soil dry before watering it again.
When watering this plant, ensure the water is well absorbed into the soil. If your Tradescantia Sillamontana is planted in the ground outside, use a soaker hose to water the ground. Make sure the water flows gradually into the ground near the plants.
Watering over the tradescantia plants does not work well here. It can cause the foliage to burn and can also cause leaves to rot. Also, it's advised not to water this plant in the winter. It's best to water it in the spring season till autumn. If you are growing the white velvet in an extremely dry climate, layering the soil with mulch also helps retain some moisture.
Light Requirements
Even though the tradescantia plants originate from sunny regions, they grow well in light sunlight, not direct sunlight. If it receives insufficient sunlight, its leaves can turn yellow and overgrow. Harsh direct sunlight can also burn the plant.
The best place to grow this plant is in a semi-shaded area. Too much shade can lead to poor growth and tiny flowers. If you are growing your white velvet plant inside the house, place it in a well-lit location. It's also a good idea to place the plant outdoors at least once or twice a month. A partially shaded pot outdoors will suit the plant well and will help it absorb the required nutrients that boost growth.
This plant can bear a full, bright sun, but it can lead to its leaves burning. And if the sunlight is too less, the plant can become floppy and dull. If planted in the United States, this plant can grow through hardiness zone ten B to Eleven A. Also, as the White Velvet originates from dry Mexico, it is quite at ease in dry localities.
Soil Requirements
The white velvet is not a fussy plant regarding soil conditions. It grows well in both loamy and sandy soil. If the soil is slightly saline-alkali, this plant can still grow. However, it grows best in alkaline and neutral soil. The white velvet also prefers rich, well-fertilized soil. If you grow this plant in poor soil it will be slender in shape with few or no flowers. Your soil mix can also include vermiculite or peat moss, as these additions help with moisture retention.
When you grow tradescantia sillamontana, place them one to three inches apart from each other. Water the tradescantia plants frequently until their first growth season so they can establish well. Once your plant starts growing in size, repotting it is also beneficial. Providing new potting soil gives the plants the nutrients and minerals it yearns for. Also, if you water this tropical perennial slightly less and provide it with bright sunlight, this can make the plant appear more silvery.
Grooming Your Tradescantia Sillamontana
If you don't groom the tradescantia sillamontana, it can start trailing and rambling. Pruning it regularly and pinching it back can give the plant a bushier appearance. Also, one method to prevent reseeding is to prune the plant after it has flowered but prior to the blooms going to seeding. Near the end of autumn, it's advised to trim the tradescantia sillamontana back close to the ground and to mulch the plant with high quality compost.  This will provide it with nourishment to live through winter.
Pruning is an important requirement for this plant as, without it, the size and shape can get out of hand and bushier growth takes place.  Once the flowering ends, you can also trim the plants stem back about eight inches to encourage a second bloom.
Propagate Tradescantia Sillamontana
Propagating the tradescantia sillamontana is a simple process. It also ensures a steady supply of the plant for years. One common way to make this plant reproduce is by stem cuttings. You can do this by following these steps:
·         Choose a three inch long stem that still has a few leaves attached to it.
·         The stem cuttings can be derived with a knife or pair of scissors. Leave the stem so it can dry out for a few days.
·         Dip the stem cuttings into a rooting hormone. Take a small pot and pile it with well-drained soil.
·         Put the cutting inside this pot and cover it with plastic. Also, make sure the plant stays moist.
·         The cuttings will germinate in a couple of weeks. This is when you can remove the covering, and you will have a tradescantia sillamontana plant baby.
Tradescantia Sillamontana Diseases and Common Pests
If your tradescantia sillamontana white velvet is cared for well, it will not be very susceptible to diseases and infections. This plant can also survive in challenging environments such as very high humidity, drought or very high heat. However, there are a few conditions you need to look out for. These include as follows:
Insect Infestation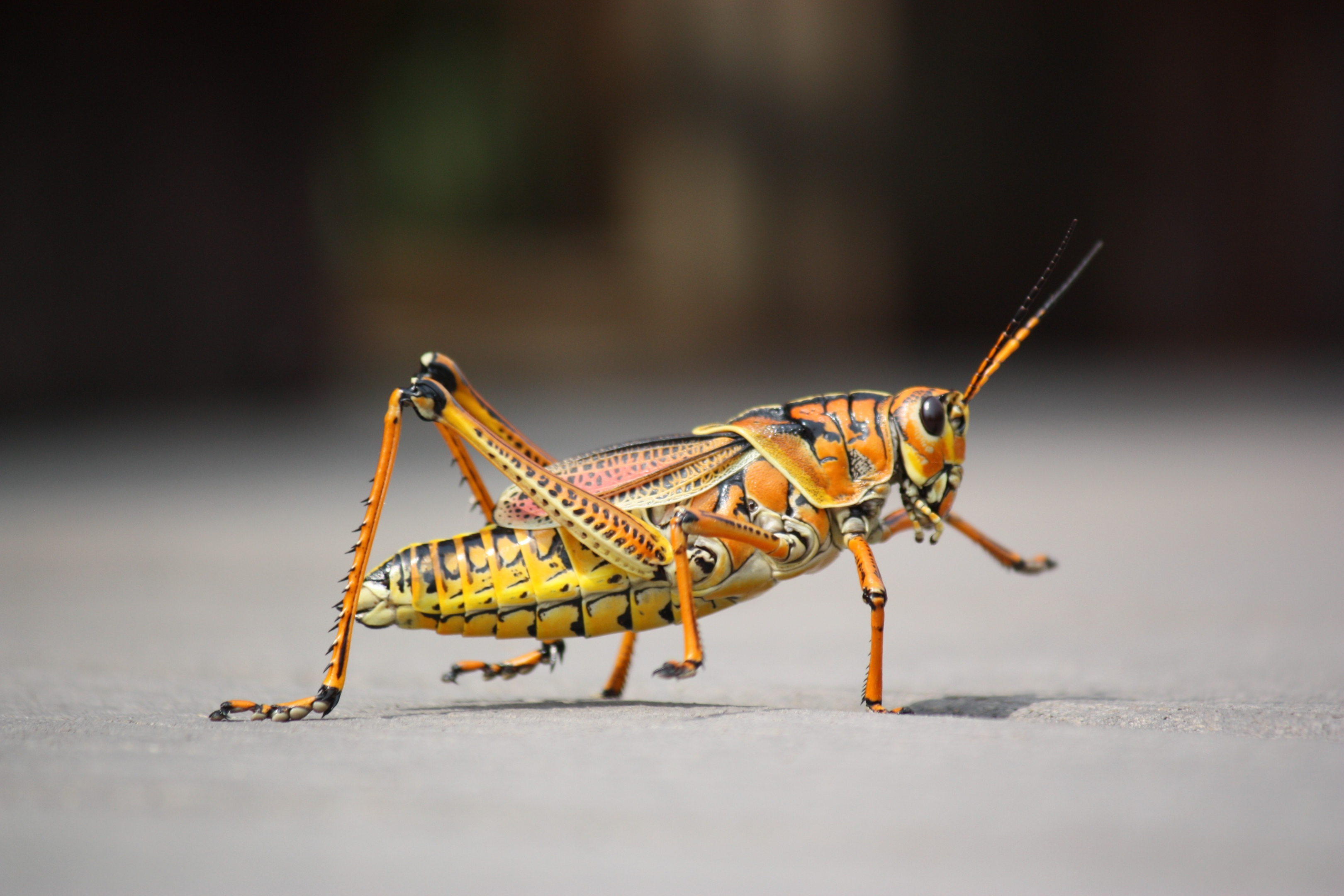 Infestations such as mole crickets, aphids, and scale insects can harm the tradescantia sillamontana. If you notice any such insects present, spray the plant with insecticides to eliminate the condition. This plant is prone to such insect infestations if it is subjected to poor conditions and if it's suffering from root or stem rot.
If you detect insects such as spider mites, scale, and aphids on your plant at an early stage, you can also wipe them off with a wet piece of cloth. Apply neem oil can also work with these conditions.
Root rot is a common condition if the plant is over-watered or if it is grown in soil that is not well-draining.
The Leaf Blight Condition
The Leaf Blight consists of small and large, irregularly shaped spots on the plant.  These spots are usually reddish or grayish-brownin color and cause gray-green leaves. These unappealing spots are caused due to an infection on the plants growing tips and margins. If you notice the spots turning into larger, withered ones, you know the disease is spreading. These spots usually appear in the winter or autumn seasons.
The tradescantia sillamontana is more prone to getting infected during periods of poor growth rather than when its growing normally.  Poor ventilation as well as very high temperatures and high humidity can also cause this disease.
Leaf Blight can be controlled by watering and fertilizing the plant well. Providing adequate nutrition when planting can also prevent the chances of this disease. Also, keep the plant in a partial shade setting.
When infected, remove all diseased leaves, especially during autumn, so the cause of infection is reduced in the coming year. Also, ensure the region where the tradescantia sillamontana is planted is fertile and has good draining abilities. Add a good organic fertilizer to the plant as well that contains minerals like phosphorus and potassium. Using a balanced liquid fertilizer is a good idea. Fungicides can also be applied to cure this disease.
The Sooty Mold Condition
Sooty Mold is a common disease that reduces the plants' ornamental and economic value. This condition can affect both flowers and trees. Sooty Mold is also able to cause death if not cured. Symptoms of Sooty Mold include dark spots forming on the leaves surface and on the tips of branches.
These spots expand with time and connect. Soon the leave's entire surface area is covered in a dark, mildew-like layer. This condition mostly occurs in high temperatures and humidity levels in the tradescantia sillamontana.
Chances of Sooty Mold developing are lowered if the plant is protected from aphids and other insect infestations. It's also important to keep the plant in a well-ventilated and (if possible) transparent can. Fungicides are also often used to treat this condition.
Reasons for Tradescantia Sillamontana Leaves Yellowing
When this white gossamer plant is grown indoors, its leaves can often turn yellow. Let's see why.
Environmental Change
If your white gossamer plant starts developing yellow leaves right after it is brought home, this unattractive appearance can be due to the change in environment. To prevent this, provide the plant with the environment it prefers. After you tend to it for a while, the yellowing leaves will start to become green once again. This includes keeping it in a partial shade setting where it can retain moisture.
Exposure to More Sunlight Than Necessary
Exposure to more sunlight can also cause its leaves to turn yellow. The white velvet tradescantia is accustomed to growing in a shaded environment and needs to be sheltered from more sunlight. Too much sun can turn the leaves yellow, withered, and short.
Root Rot
Roots rot can also cause yellowing leaves. Don't over-water and over-fertilize it, as that can lead to root rot. When the plant's roots cannot absorb nutrients well, it can cause yellowing leaves. To avoid this, snip off infected roots. These roots should be disinfected and then replanted in fresh, nutritious soil. You can also use a rooting hormone.
Concluding Thoughts
The tradescantia sillamontana white velvet is a beautiful with high ornamental value. This is a hardy plant that grows well in cooler hardiness zones. Even though this plant originated from warm, dry Mexico, it is a winter hardy plant. It requires frequent pruning to control its bushy habit. This member of the sillamontana family is a great addition to any space.