What Is Cuphea?
The Cuphea plant genus contains more than 250 species of perennial and annual flowering plants native to the tropical and warm temperate regions of America.
This genus covers a variety of plant species ranging from low-growing plants to semi-woody shrubs that can reach up to 2 meters in height.
Cuphea Plants Appearance
Cuphea plants are well known for their brightly colored flowers. The plants produce these fiery tubular flowers all summer long.
The Mexican heather plant cuphea is popular as bedding or landscape plants, as they are used as border shrubs or planted with annual bloomers in mixed containers.
The cuphea plants are bushy and layered, producing nectar-rich and showier flowers that attract hummingbirds.
The plants have denser growth and are exceptionally drought-tolerant, which makes the cuphea plants an excellent choice for beginners and novice plant lovers.
Cuphea: Origin and Characteristics
The Cuphea genus is native to South and Central America. This plant genus belongs to the Lythraceae family, and out of the 260 different species, a few cuphea plants are trendy among plant lovers.
The most popular cuphea species are:
cuphea hyssopifolia
cuphea llavea
bat face cuphea
vermillionaire cuphea, etc
How to Care For Cuphea Plants?
The cuphea plants have different requirements depending on different plant varieties.
Regarding preferred location, cuphea plants have a common climatic preference and soil quality.
The cuphea plants grow well in bright light but not intense enough to scorch and burn delicate leaves and flowers.
Cuphea plants are not winter-hardy, and they thrive in warmer climates. It is recommended to plant cuphea plants in a container, pot, or box so that it is possible to relocate the cuphea and save it from the first frost and extremely cold temperatures.
The cuphea plants prefer loose and nutrient-rich soil, and potted cuphea have an advantage over those planted in the ground, as potting soil warms up much more than garden beds.
How to Care For Cuphea Llavea?
Starting with the most popular plant species from cuphea genus, the cuphea llavea is an excellent low-maintenance plant grown in garden beds or as container plants.
Proper care for the cuphea llavea is essential so the plant thrives well in its growing season.
If the cuphea is planted in the ground, the plant is exposed to various temperature fluctuations, which can interfere with proper growth and flowering patterns.
However, if you are growing this cuphea plant indoors or outdoors in warmer climates, then the plant will grow well all year long.
Cuphea llavea resembles succulents because they are low maintenance and propagate quickly. Here we have listed the care instructions for this type of cuphea plant, whether or not they require full sun, high humidity levels, and what are its watering needs.
Temperature and Humidity
Cuphea llavea grows well in warmer climates and in an area having USDA zones 10 or above. If you live in slightly colder climates, you will need to provide additional protection and support to your plant cuphea.
If the outdoor temperatures are too cold for the cuphea to survive, you can bring the plant inside in warmer rooms. The overwintering is essential to protect the plant in its dormant season so that the cuphea llavea can return to its former glory in spring.
Cuphea plants are drought tolerant but can handle high amounts of humidity.
High humidity levels don't affect the growth rate of cuphea llavea, but they can affect water saturation around the plant roots.
Ensure that the soil is not soggy with high humidity levels, as this condition can develop root rot in the plant.
Water
As the cuphea plant grows young leaves and roots, you must develop a regular watering schedule to allow the plant to grow properly.
Once the cuphea has developed into a mature plant, you can cut back a little on the watering. The plants are drought tolerant, so you must allow their topsoil to dry out between watering.
You can check the soil moisture level of the cuphea plants by inserting a finger and checking the top two inches of the container plant. If the soil is dry, you can water your plant, but if it is soggy, it means you have drowned the mulch, and now it is susceptible to fungal diseases, including root rot.
A well-drained soil is essential to protect the plant from suffocating roots and oversaturation of the soil. The loamy soil must be nutrient-dense, encourage enough moisture retention, and drain excessive water.
Soil
The cuphea plants love well-drained soil. The best way to achieve good draining characteristics is by adding organic soil to the potting mix. You can add mulch, orchid bark, or compost to the cuphea plants' soil to improve aeration and drainage.
The potted cuphea must have a sound drainage hole at the bottom, allowing excess water to come out of the plant pot.
Compost is essential to balance the soil density of the cuphea plant, loosening the soil to encourage healthier root development.
Manure contains essential nutrients for cuphea plants, including nitrogen, phosphorus, and other minerals that the cuphea llavea needs to grow correctly.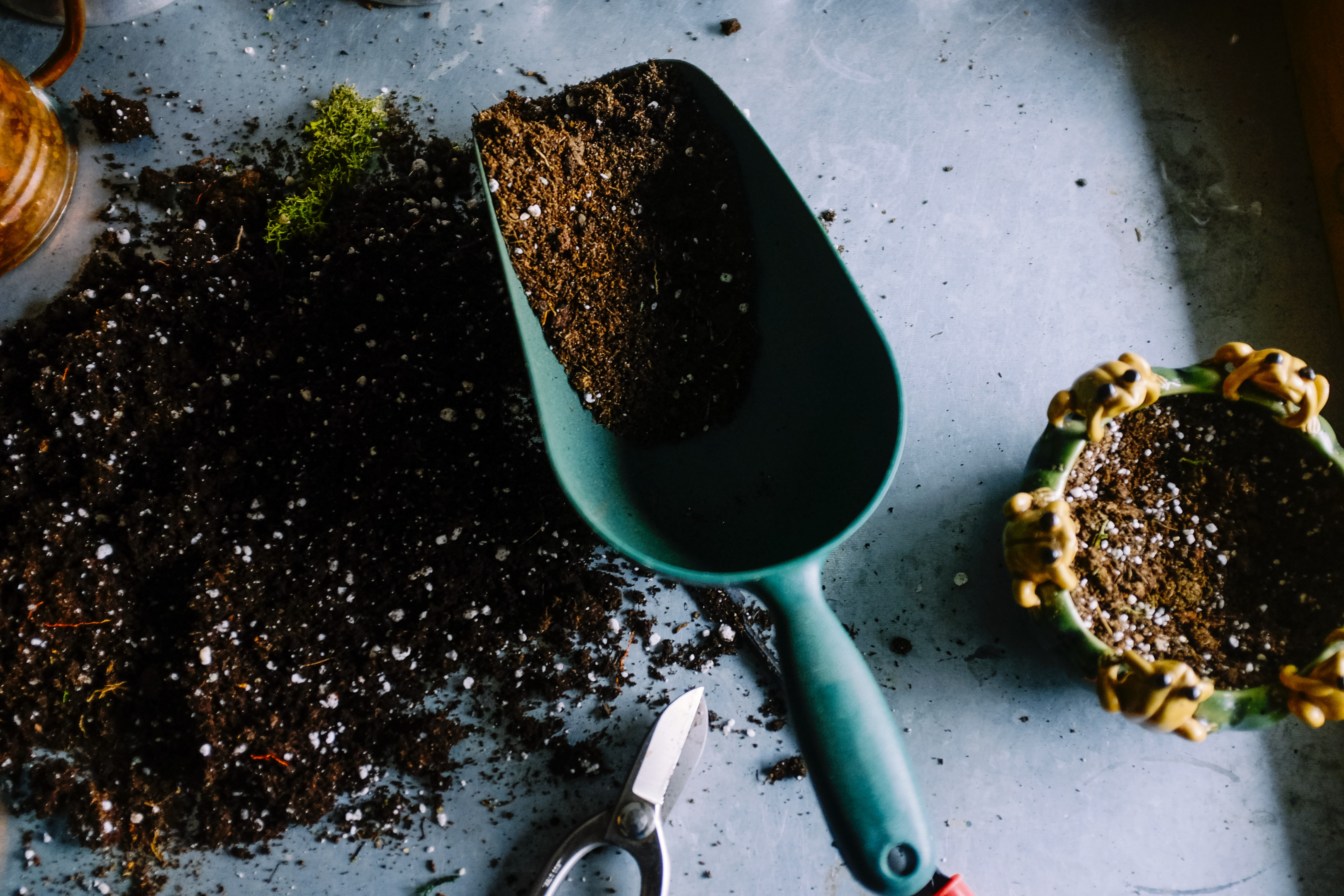 Sunlight
The brightly colored flowers that cuphea llavea is known for depend on full sun exposure.
The vibrant and showier flowers need at least 2 to 6 hours of bright light to maintain their color,
However, if you live in extremely hot climates, the cuphea plant will require partial shade to protect from sunburn.
A south-facing window is an ideal location for a cuphea plant, as the plant receives plenty of sunlight for most of the day, which is neither too hot nor too diffused for the plant cuphea.
A west-facing or east-facing window is also a good location for placing cuphea plants, as the plants can receive an ideal quantity of sunlight for recommended hours.
Do not place your plant too close to the window lest the intense light scorches the leaves and stems.
Fertilizer
A cuphea llavea can do well with regular fertilizers. A liquid fertilizer or a slow-release fertilizer is an excellent option to feed your cuphea regularly. The bat face cuphea requires all-purpose fertilizers for its remarkable growth.
A slow-release fertilizer helps you as it is a lower maintenance option, as once you feed your cuphea plant during spring, the fertilizers will last throughout the growing season.
Pruning
Pruning helps you to grow your cuphea plants into a more compact and bushy and less scraggly look.
You can cut the stem tips of cuphea llavea to remove flower deadheads. Practicing regular pruning and pinching is recommended so that the cuphea plants bloom well and achieve a more beautiful look.
Cuphea Care Must-Knows
The cuphea plants are easily grown in garden beds or as container plants. Usually, cuphea plants are perennial in warmer climates and frost-free regions, but they tend to grow as annuals in regions where winters are a lot colder.
However, if you are considerate enough to grow potted cuphea and overwinter it correctly, then you can even manage to grow these plants as annuals.
How Can I Protect Cuphea Llavea From Pests?
Cuphea llavea is susceptible to many pests and diseases.
This plant species attracts butterflies and other pollinators, so pesticides will harm these insects.
It would be best if you went for natural remedies that protect these flowering plants and save the natural pollinators around them.
Mealybugs can infest cuphea llavea, covering the leaves and sucking the plant sap. You can use alcohol or neem oil as a safe and organic pesticide for these pests.
Spider mites are another plant-sucking aphids that attack dry or young cuphea plants. The pests are found under leaves and along the stems and roots, and a neem oil spray effectively removes them.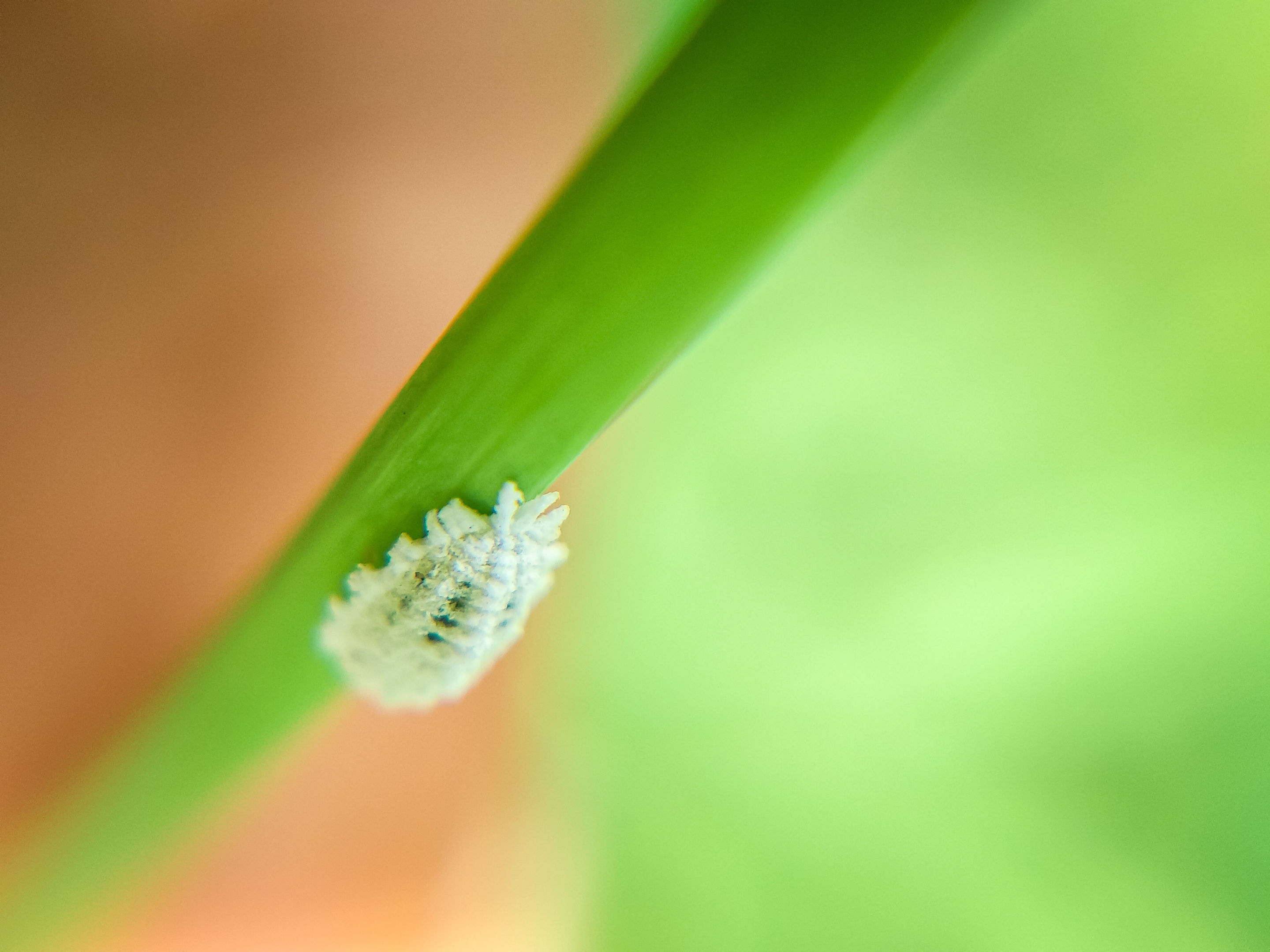 Propagating Cuphea
It is easy to propagate cuphea plants by taking soft stem cuttings.
The cut shoot or stem must not be woody, floral, and hardened. Use sterilized sheers to cut 5 cm long softwood cuttings.
Cut them diagonally from the mother plant in growing seasons, then remove the lowest leaves from the softwood pieces.
Place the cuttings in an all-purpose potting soil, which will provide a suitable growing medium for the new plants.
To do this, dip the ends of the softwood pieces in rooting hormone, then place them in the soil.
To increase surrounding humidity, you can cover the new growth with a plastic bag and place the container plant in a bright and warm location.
When new leaves grow, you can introduce the nutrient-rich organic matter to the soil.
Conclusion
Cuphea plants are an excellent choice of container plants or shrubs as they are low maintenance and thrive in warmer climates. The plants attract butterflies and hummingbirds, which makes them even more attractive due to their beautiful flowers and other pollinators they attract.